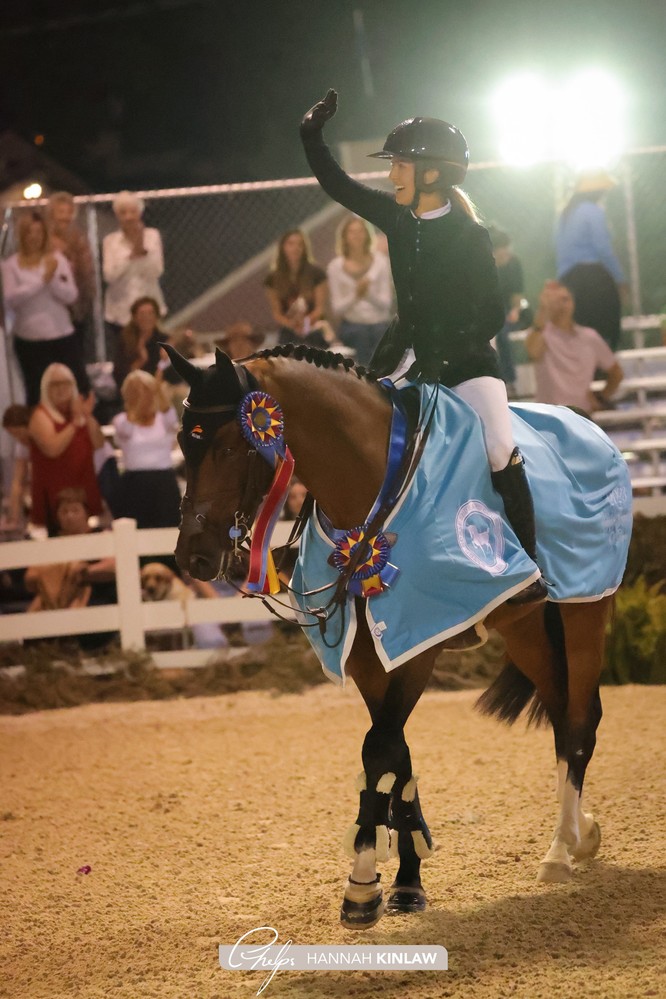 Ashley Bond and Donatello won the $266,000 CSI4* 1.60m Sapphire Grand Prix of Devon. Photo © Phelps Media Group/Hannah Kinlaw.
Edited press relase from Phelps Sports
---
At Devon Horse Show, Thursday's competitions in the Dixon Oval were highlighted by the best of the best in the $266,000 CSI4* 1.60m Sapphire Grand Prix of Devon to close out the night. The course was built by well-known course designer Anderson Lima who tested the riders in every way possible on his 13-obstacle, 16-effort track.
The course proved to be a difficult one as only four of the 24 horse-and-rider combinations advanced to the jump-off. Leading the way was Ashlee Bond (ISR) and Donatello 141 (Diarado x Lamourex I) with a time of 37.29 seconds that proved to be too tough to beat. Devin Ryan (USA) and Eddie Blue (VDL Zirocco Blue x Marlon) took second with the only other double clear effort of the class and Schuyler Riley (USA) and Robin de Ponthual (Elf d'Or x Calypso d'Herbiers) rounded out the leaderboard.
"I've had my horse for six years, so the plan is always the same – to do what's best for my horse and I regardless of who's behind me," Bond said about her plan for the jump-off.
"I feel like this is so rare in our sport, we don't really get this," Bond said about the atmosphere at Devon. "Oken is the only other place I've experienced this kind of energy before. I'm just really appreciative of getting to have this kind of environment, I think we all are."