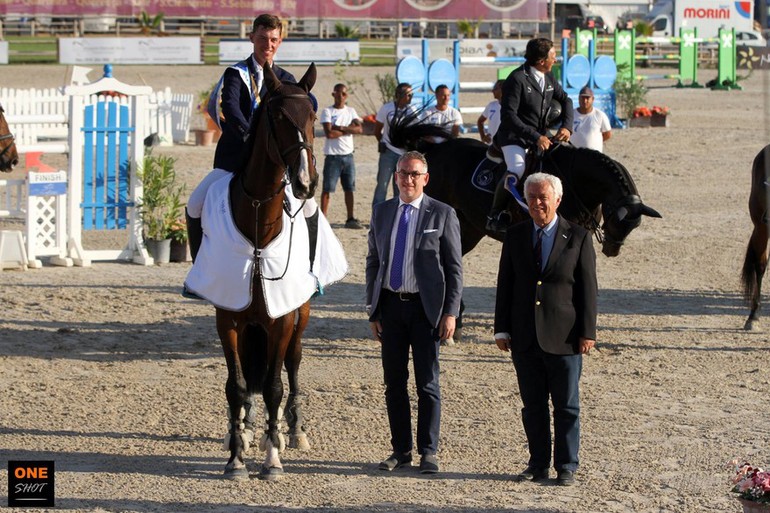 Kevin Jochems and Captain Cooper won the CSI3* Grand Prix at Vilamoura Champions Tour. Photo (c) OneShot.
Kevin Jochems (NED) and Captain Cooper (Namelus R x Corland) won Sunday's CSI3* Grand Prix at the Vilamoura Champions Tour in Portugal.
The 22-year-old rider was one of three that managed to produce a double clear round in this 1.50m Grand Prix counting for the Longines Ranking, and was the fastest in the jump-off aboard the 10-year-old Captain Cooper stopping the clock at 36.45 seconds. Close behind, in 36.52 seconds, followed Darragh Kenny (IRL) on the 9-year-old C'Est Beau (Calido I x Grannus) to take care of the runner-up position. The last double clear in the class came from Emma Stoker (GBR) on the 12-year-old Townhead Campus (Cartoon x Grand Canyon), who finished third after continuing her good form at the Tour.
Two home riders with four faults each finished fourth and fifth: Luis Sabino Gonçalves and Duarte Seabra.
---
Text © World of Showjumping // Picture ©