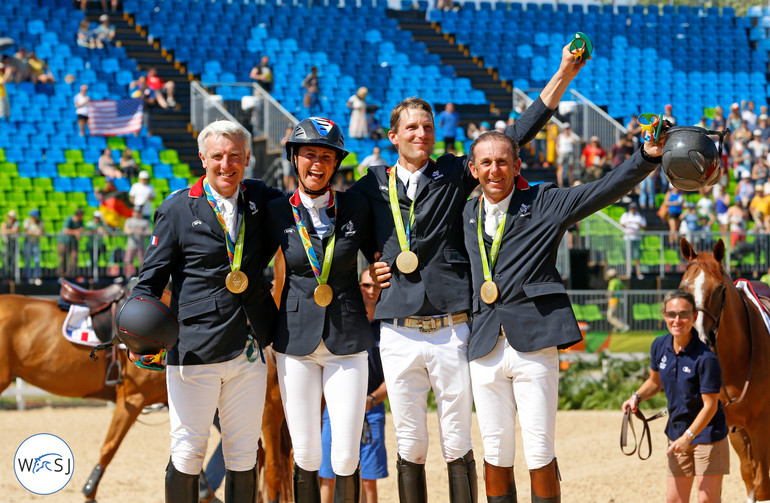 The French Olympic Champions will be at Jumping International of Valence this week. Photo (c) Jenny Abrahamsson.
The French Olympic Champions are expected at the CSI4* Jumping International of Valence, only one week after their victory.
Kevin Staut, Roger-Yves Bost and Philippe Rozier won't take any rest after their amazing performance at the Olympic Games in Rio, and will be back in action during the CSI4* Jumping International of Valence. Other leading French riders will also attend, and include world no. two Simon Delestre and Patrice Delaveau. The public will also have the opportunity to see the famous Michel Robert, who is again honoring the Jumping International de Valence by getting back in the saddle to compete in the CSI2*.
Worldwide stars of the discipline have also saved this weekend a long time ago. Home rider Carlos Lopez will obviously be attending, as will Australia's champion Edwina Tops-Alexander, Greece's Athina Onassis, Great-Britain's Laura Renwick as well as America's Reed Kessler. Finally, Qatar's Sheikh Ali Al Thani and Bassem Hassan Mohammed will also compete.
---
Source: Press release from R&B Presse // Picture © Jenny Abrahamsson