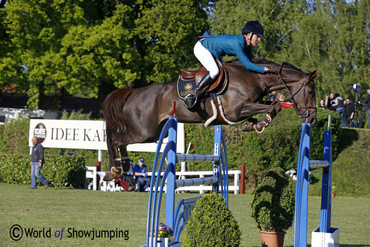 Luciana Diniz holds on to her overall lead of the LGCT 2015. Photo (c) Jenny Abrahamsson.
After his impressive efforts in Monaco, Scott Brash (GBR) has closed the gap on the overall ranking to just 36 points behind ranking leader Luciana Diniz who is in the lead with 181 points. Rolf-Göran Bengtsson (SWE) is also climbing and is currently in third place on 128 points after adding his eight place in Monaco. Sheikh Ali Bin Khalid Al Thani (QAT) has moved up to rank four with 123 points and Hans-Dieter Dreher is now rank five with 114 points.
The next leg of the Longinges Global Champions Tour takes place already next weekend in Paris by the incredible venue at the Eiffel Tower.