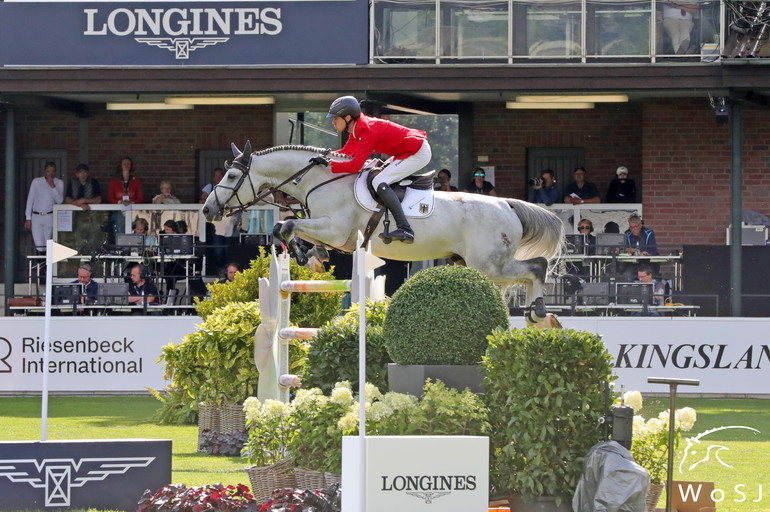 Christian Kukuk and Mumbai will be in action on home soil at Riesenbeck International, that also was host to the 2021 European Championship. Photo © Jenny Abrahamsson for World of Showjumping.
The next leg of the Longines Global Champions Tour and GCL team series is set to take place at Riesenbeck International in Germany. Riesenbeck, home-town of Ludger Beerbaum, Christian Kukuk and Philipp Weishaupt, is host to the 11th stage on the LGCT 2023-calendar.
On the list of riders is LGCT ranking leader Maikel van der Vleuten (NED), as well as home hero Christian Kukuk (GER) who sits second on the current overall LGCT standings. Also Simon Delestre (FRA), third on the standings, will be competing, alongside world number one Henrik von Eckermann (SWE), world no. two Julien Epaillard (FRA), reigning Olympic Champion Ben Maher (GBR), as well as a strong field of German riders which includes Christian Ahlmann, Daniel Deusser, Marcus Ehning, Gerrit Nieberg, Andre Thieme, Jana Wargers, and Philipp Weishaupt.