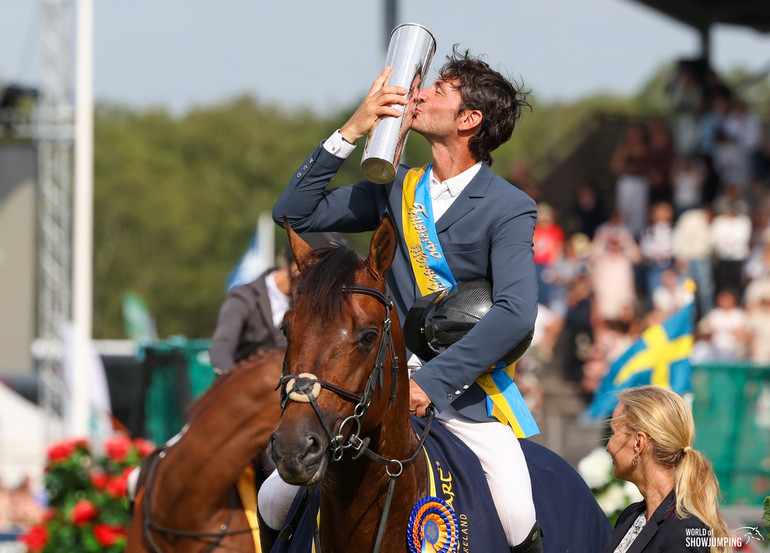 Steve Guerdat and Easy Star de Talma won the Falsterbo Derby presented by Agria. Photo © Jenny Abrahamsson for World of Showjumping.
Edited press release from Falsterbo Horse Show
---
After a thrilling jump-off against Abdel Said and Arpege du Ru (Apache d'Adriers x Quat'Sous), it was Steve Guerdat and his exceptional 9-year-old Easy Star de Talma (Quick Star x Opium de Talma) who emerged victorious in the Falsterbo Derby presented by Agria. "I knew that no matter what it would be a positive experience for the horse, but I am obviously very happy with the result," Steve Guerdat – who previously has won both the Grand Prix and the Nations Cup at Falsterbo Horse Show – said.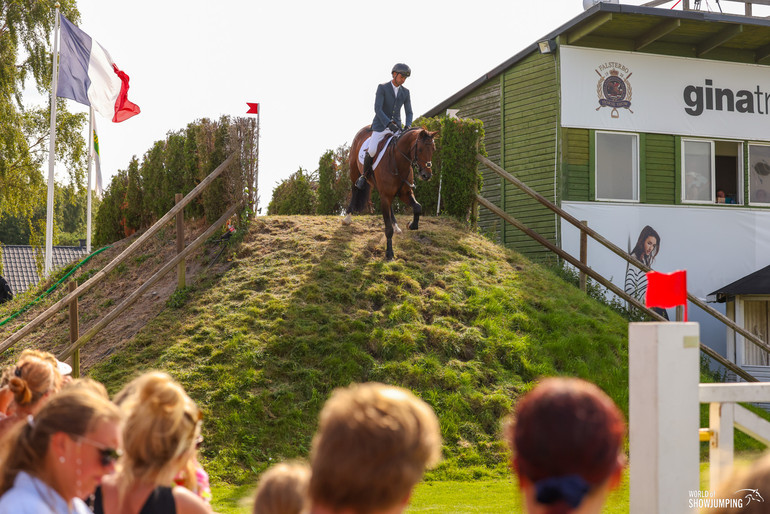 Even though it was Easy Star de Talma's derby debut, he made the difficult course look easy under the guidance of Steve Guerdat. Photo © Jenny Abrahamsson for World of Showjumping.
With challenging fences set at 1.50 meters, 19 skilled riders navigated the derby course, featuring water jumps, gates, walls, and traditional fences. Last year's winner Andre Thieme took to the course as the second rider, but unfortunately had three fences down. The competition unfolded with a mix of results, showcasing the difficulty in a derby course.
Belgium's Abdel Said, riding Arpege du Ru, delivered the first clear round of the class. After his exceptional round, Said expressed his satisfaction in an interview with SVT: "I am very happy with my horse. I can always trust her," he said.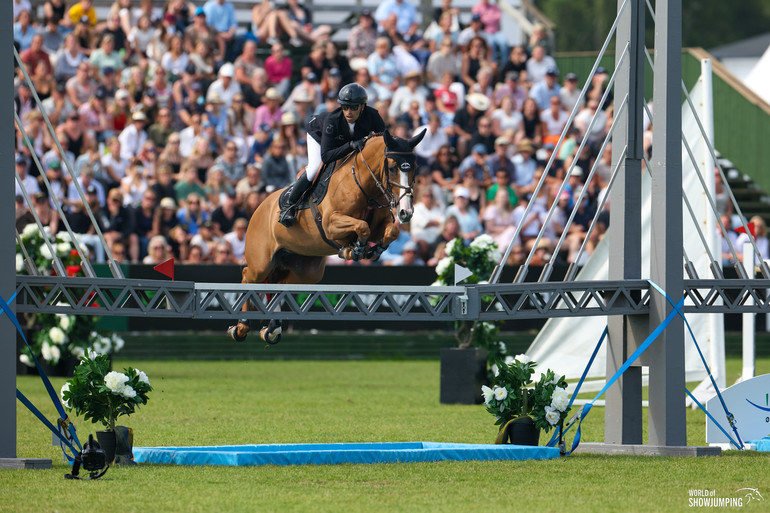 For a long time it looked like Abdel Said and Arpege du Ru would be the only pair to jump clear; it took all the way to the very last rider to secure a jump-off. Photo © Jenny Abrahamsson for World of Showjumping.
Sandra Auffarth, a former eventing world champion from Germany, unfortunately had one knockdown towards the end of her round. However, it proved sufficient to secure her a well-deserved third place with Nupafeed's La Vista (Lordanos x For Pleasure). "She is an amazing derby horse, she loves the atmosphere here at Falsterbo. We had a small mistake I wish I hadn't made," Auffarth shared with SVT after her ride.
Irish rider Thomas Ryan and Jens Fredricson's former horse Karmel van de Watering (Diamant de Semilly x Quick Star) unfortunately had two knockdowns and secured a respectable fifth-place finish. Ahead of him in fourth place was Poland's Przemyslaw Konopacki with Vasco (Van Helsing x Le Primeur), also on eight faults but with a faster round.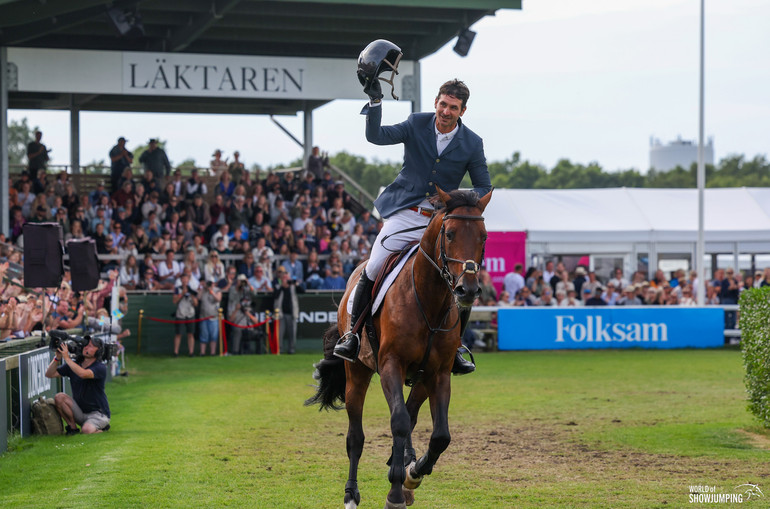 Steve Guerdat celebrates his derby victory in Falsterbo. Photo © Jenny Abrahamsson for World of Showjumping.
Switzerland's Steve Guerdat was last to start with Easy Star de Talma, and the stallion did his derby debut effortlessly when jumping a flawless clear round leading to a jump-off. And with one down on the final fence in the jump-off, Said left the door open for Guerdat who jumped a clear to secure the win.
"I really like derbies. It's a good experience for both the rider as well as the horse and you always learn something new. The horse and rider always leave the course better than before," Guerdat told SVT.