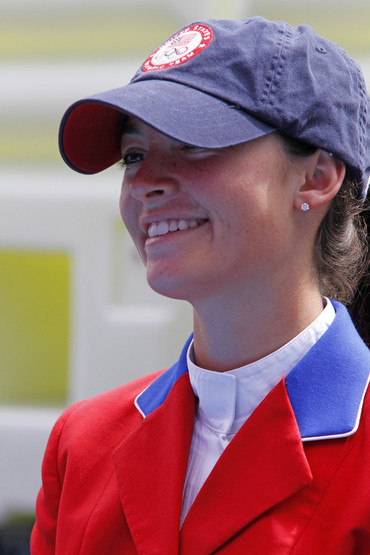 Reed Kessler is the youngest rider at this Olympics with her 18 years.
Reed Kessler: "She is brilliant all the time, she is always brilliant," said a happy Reed about her horse Cylana after their Olympic debut where they only had one time penalty.
Marc Houtzager on the course and his horse Tamino; "He jumped really good and was super today. He is just a fantastic horse. And the course was build really fair. The horses have to jump four days with the warm-up class yesterday and that is a lot. Normally we give our horses a day off in between, but it will be the same for everyone. It will be tough for the horses though. So this was a good and fair class to start with," explained Marc.
Kevin Staut: "Silvana is a really careful horse and sometimes she can be a little bit scared and loose her capicity to make a good jump. She is a little bit stiff and need her flatwork, but I have to take my time with her. It is a little bit the same story every day so I have to give her time."
Henrik von Eckermann: "Allerdings felt really comfortable in the arena and that was the most important thing today. Ludger told me to take my time so Allerdings would go around the course relaxed. We wanted him to walk out on long rains and don't be stressed so he should be relaxed for the coming days. And he felt really good," Henrik told WoSJ after his ride.
Meredith Michaels Beerbaum about her nine year old Bella Donna: "When I rode in I was oh, oh because Bella Donna noticed that something was different, but at the moment I started to jump she showed how good she is and was totally concentrated."
Rich Fellers on Flexible and today's round; "I felt great, he was a little bit on the fresh side, but I prefer that for the long week. The course was a nice welcome today. It was nice to get in there and jump. George wanted everyone to go in there and feel comfortable and not feel a lot of pressure to have the perfect round. He wasn't super concerned about the time allowed."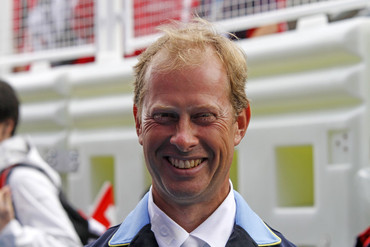 Rolf had a good feeling today.
Katharina Offel on Vivant: "I am actually very pleased. I was a bit unlucky in the last combination where I got a bit too big and estimated the distance a a bit wrong. But Vivant jumped really good and the feeling is great. Maybe we got our fault today and can be clear the rest of the days. The Olympics here is unbelievable to be a part of, to live in the Olympic Village is something very special."
Christian Ahlmann about his problems in the last combination: "He was feeling good in the beginning. Then on the way to last combination I felt that he didn't really go for the fence, and the worst thing actually happened with a fault on the first fence. He is a really careful horse. The second way around was way better which gives me hopes for tomorrow."
Rolf-Göran Bengtsson; "Casall was feeling good, I got the feeling that I hoped for and he jumped the way he should. He was fresh and listened to me. The last combination looked a bit scary with all the big stones so I had to push a bit there but he jumped well through the combination," Rolf told WoSJ.
Rodrigo Pessoa on the first day in London; "I am pleased to have started because there is a lot of waiting around, so I am happy to get going."
Jur Vrieling about being first out in London today; "It was something special for me to open the Games. When I first saw I had to go first in today I wasn't very happy, but it all worked well."