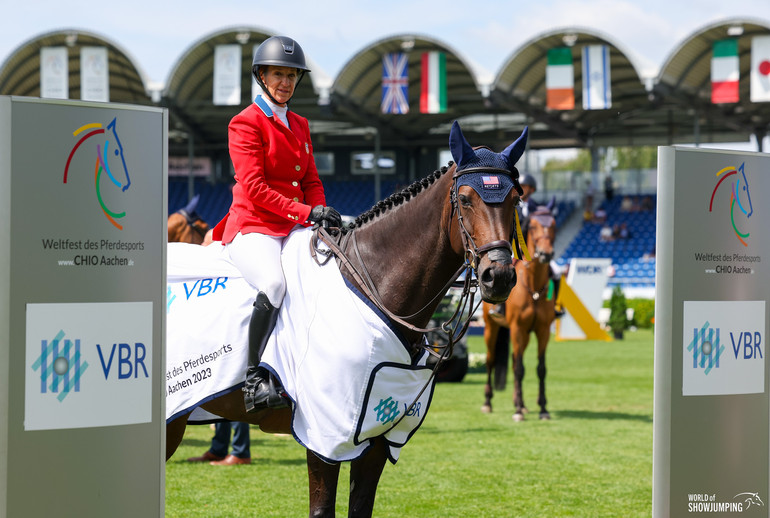 Laura Kraut and Haley won the CSIO5* 1.45m VBR-Prize at CHIO Aachen. Photo © Jenny Abrahamsson for World of Showjumping.
USA's Laura Kraut and the 11-year-old mare Haley (Quality Time TN x Manhattan) took the victory in Friday's CSIO5* 1.45m VBR-Prize at CHIO Aachen. Last to go in a field of 20 horse-and-rider combinations, Kraut snatched the win from Alain Jufer and Dark Grey MM (Diacasall x Grossadmiral) when shaving off 0.45 seconds on the Swiss rider's time in the second phase of the competition.
"For her, a win in Aachen is a huge success," Kraut said in a press release from CHIO Aachen. "This is one of her first shows after an injury, so I'm very, very happy. She has picked up where she left off."
The third place went to Great Britain's Ben Maher and Enjeu de Grisien (Toulon x Andiamo), 1.22 seconds behind Kraut. Maher's compatriot Scott Brash finished fourth with Hello Valentino (Diamantino x Careful 28) and Germany's Jörne Sprehe was best of the home riders with Hickstead White (Hickstead x Coupe de Coeur 2).