We catch up with some familiar faces on the international showjumping circuit about what they consider to have been the best of the best of 2017.
Henrik von Eckermann, winner of the Longines FEI World Cup in Gothenburg: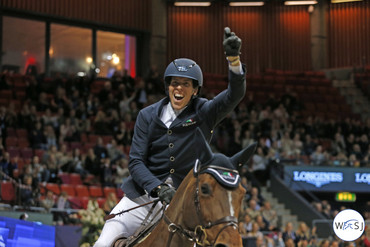 "For me the highlight of 2017 was for sure winning the Longines FEI World Cup in Gothenburg with Mary Lou. This show has a special meaning to me, and to be able to win there in front of my family and the Swedish crowds was amazing.
For me the horse of the year has to be Gazelle from Kent Farrington. The pair has won six big Grand Prix classes this year.
The rider of the year would have to be Harrie Smolders; he did everything and won everywhere – he went to the Globals, he was there for the Dutch team, and with such style and consistency.
The show of the year is Aachen – it has to be, there is no other place like that.
For the groom of the year, I feel it is not fair to name only one person. I know for myself, it takes so many people to make it all go around – there is much more to it than what you see at shows. For me, the team I have around me is the team of the year."
Mark McAuley, winner of the Longines Grand Prix of Lyon: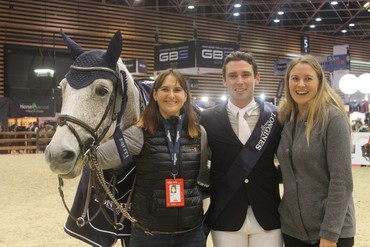 "The best thing about 2017 was winning my first five-star Grand Prix in Lyon. It has been a great year, and it is great to be back on the Irish team. And to be part of the gold medal team at the Europeans was fantastic, even though I was fifth rider. Now Miebello seems to have gone to a new level during the indoor season, he has just been fantastic for the last four or five shows and I hope it will continue.
Miebello is 13, and we bought him for Charlotte two years ago from Johan Lundh. Charlotte had some good results with him as well, but then at the beginning of this year she had a bad fall so I took him to a couple of shows to keep him fit and we clicked straight away so she let me keep him.
For 2018 I will first of all try to qualify for the World Cup Final in Paris. I'm not far away now; I might need a few more points. So that is the short-term goal, and then the long-term goal is definitely the World Championships with my 9-year-old Utchan de Belheme."
Romain Duguet, Vice Champion at the Longines FEI World Cup Final 2017: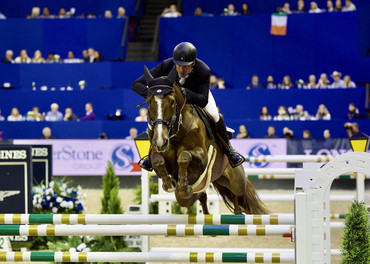 "It was a good year, Twenty was fantastic in Omaha, ending second in the Longines FEI World Cup Final. She was also really good at the European Championships in Gothenburg where we won bronze with the team. Another highlight was winning the Grand Prix in Humlikon with my mare Sherazade.
I hope Quorida is back next year, and that she will be ready to go to the World Equestrian Games in Tryon. I also hope Twenty and Sherazade stay in the form that they are in, and that I can try to qualify for the World Cup Final in Paris next year.
Furthermore for next year, I have an 8-year-old stallion called Vancouver by Toulon and I think 2018 will be his year!"
---
Text © World of Showjumping // Pictures © Jenny Abrahamsson / Nanna Nieminen / Haide Westring
No reproduction without permission