Text © World of Showjumping
---
In our series 'That Special Bond' we speak with some of the top names in the sport about the horses that have shaped their careers, left a lasting impression and sometimes even broken hearts. This time around we sat down with Ludo Philippaerts – the Belgian legend who last year made his comeback in the international show rings after announcing his retirement in 2015. Together with his wife Veronique and their four sons – Anthony, Thibault, Olivier and Nicola – the four-time Olympian runs a family business in Oudsbergen, Belgium. To World of Showjumping, Ludo tells how it all started with one special horse: Darco.
The special one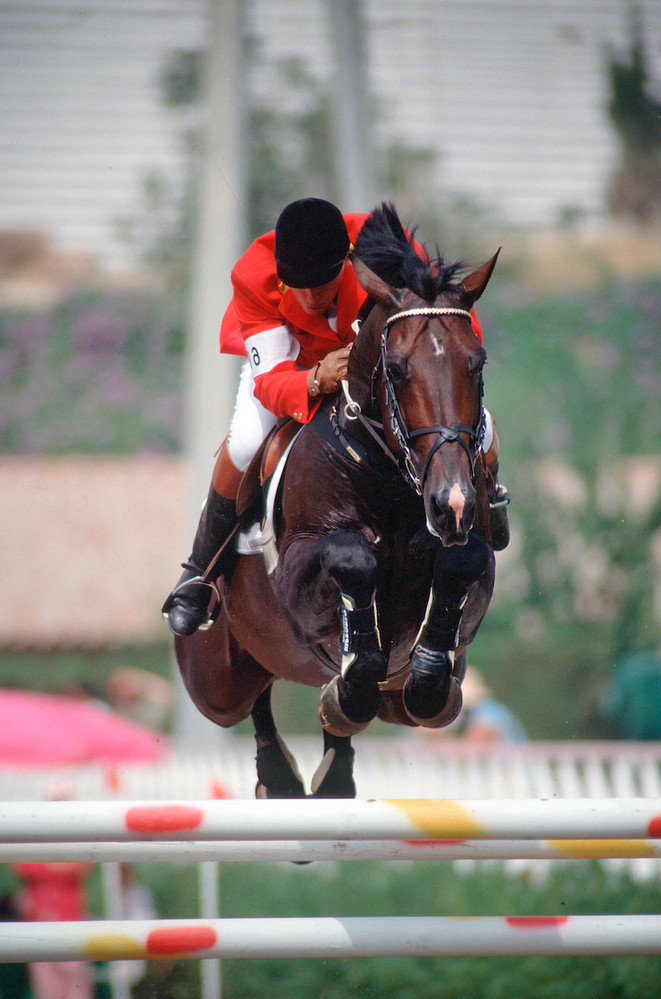 "Darco kicked off my career in the top sport," Ludo Philippaerts tells. Photo © Dirk Caremans / www.hippofoto.be.
"I think Darco (Lugano van La Roche x Codex) was the special one in my life, since my career began with him," Ludo tells. "I started with Darco when he was five, and we won the Belgian young horse championship when he was five- and six-years-old. Darco kicked off my career in the top sport: I won my first World Cup with him in London, several Grand Prix classes, and I jumped my first Olympics with him in Barcelona. After Darco, I have ridden many of his offspring, who have further improved my career."
"As a character, he was a horse with a lot of blood," Ludo continues. "His type was maybe a bit old-fashioned, but he was so hot – and so careful. Seeing him, no one would believe how hot he was to ride – from his type you could never tell how sensitive he was. I must say that many of his offspring are the same; horses that are very alert on the inside. A horse like this has to be kept calm and relaxed; if they make a fault, they can easily make another one right after, just because they get so upset. I have had many good offspring from him, but now his time seems to come to an end. Darco passed away in 2006, and by now his semen is all gone so other stallions are taking over and there are not so many Darcos left. However, you can still see him in some of the motherlines."
The one that got away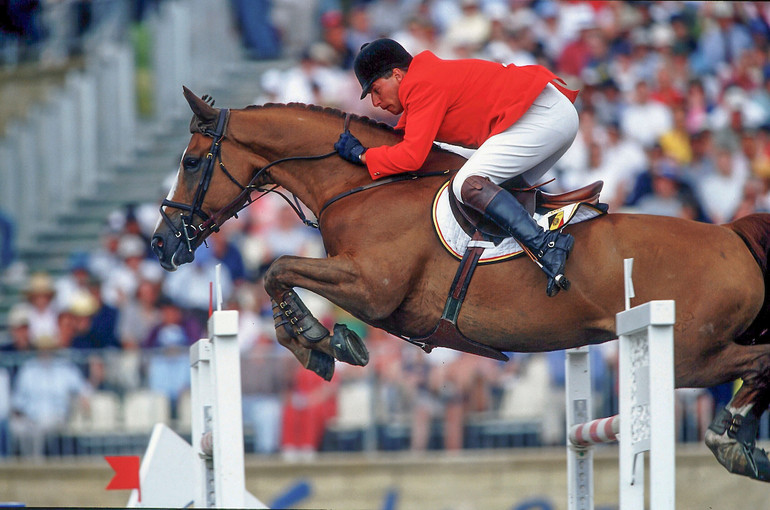 "The best horse I ever had was Otterongo," Ludo tells. Photo © Dirk Caremans / www.hippofoto.be.
"The best horse I ever had was Otterongo (Darco x Hedjaz)," Ludo tells. "With him, I came fourth at the Sydney Olympics and he was a horse that brought me high on the world ranking," Ludo tells.
In 2000, Ludo was nearly unstoppable with Otterongo; the pair won the Grand Prix in Paris, the German Masters in Stuttgart, the Grand Prix in Geneva, the World Cup in Mechelen and finished fourth at the Sydney Olympics – just to mention a few of their numerous successes. "My father bought Otterongo as a foal and he told me that this horse would be my best horse," Ludo tells about the beginning of his journey with the talented chestnut. "And I must say, he was not wrong. So far, Otterongo is the best horse I ever rode, he was unbelievable. Unfortunately, he got injured when he was 12 years old and never got back to the sport, which was a big blow. He was careful, he was quick, he had all the qualities a good horse should have. What really made the difference with him was his mentality: He really wanted to jump clear, he wanted to win. He was a freak, and would never touch a pole. He was so careful, and so fast."
The money maker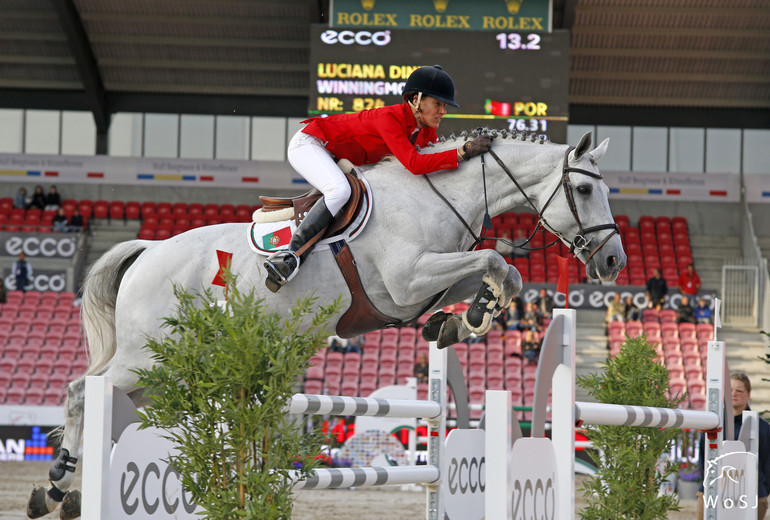 Winningmood, here with Luciana Diniz in the saddle. Photo © Jenny Abrahamsson for World of Showjumping.
"A horse that had a big influence on my career in the financial sense was Winningmood (Darco x Cassini I)," Ludo tells. "Selling him was a great opportunity for me financially and he had a fantastic career afterwards with Luciana Diniz. However, Winningmood was a really special horse for me in other aspects as well: I bought him as a young horse and produced him myself until we won the World Cup in Mechelen in 2008. After that I sold him to Edouard de Rothschild, and Luciana got the ride on him. They went on to do great things together – I am so happy to have been a part of his story, and it was a pleasure to follow their success."
No reproduction without written permission, copyright © World of Showjumping.com