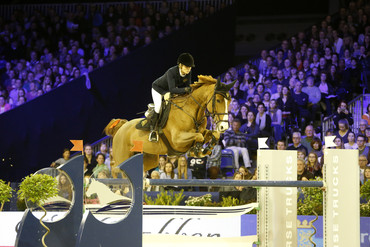 Edwina Tops-Alexander. Photo (c) Jenny Abrahamsson.
Edwina Tops-Alexander – one of the world's leading lady riders – is next out answering our question about who will be fighting for the World Cup Champion-title in Las Vegas.
"I think either Daniel Deusser or Bertram Allen could win the final. They are both on super form and both have their best horses there, so it's going to be exciting.
Personally I would be happy to finish in the top ten. The horse I am taking is not the fastest, so it is going to be difficult for me the first day. It will be a good experience for my horse, she had a good indoor season so I will just try to jump as many clear rounds as I can and be in the top ten – then I will be happy."