In this photo series we take a closer look at some of the sport's well-known stallions, and if their offspring bear any resemblance to the sires. This time around we focus in on VDL Cardento - born in 1992, by Capitol I x Lord. VDL Cardento was very successful as a sport horse, competing internationally under Sweden's Peter Eriksson who won three team silver medals with him - at the 2004 Olympic Games in Athens, at the 2002 World Championships in Jerez and at the 2001 European Championships in Arnhem. Now, his offspring are some of the most sought-after on the market.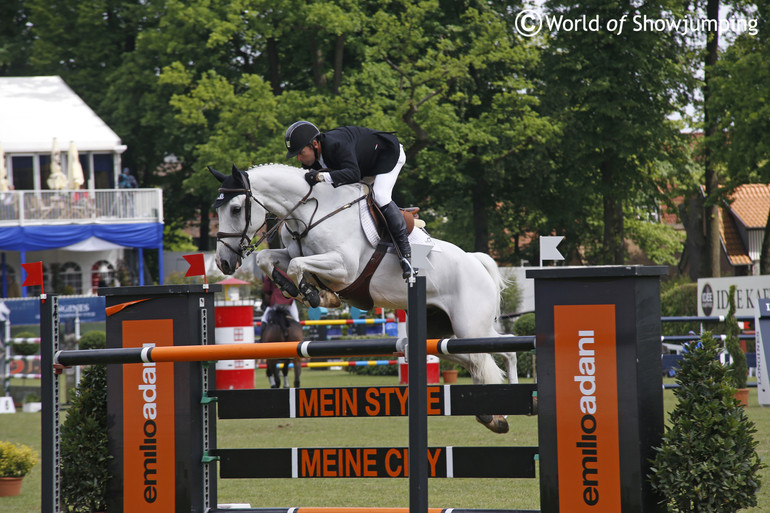 Check Picobello Z is a 9-year-old gelding by Cardento out of Only Picobello Z by Orlando. Check Picobello Z was bred by Picobello Horses, and produced by Lowie Joppen with Picobello Horses as joint owner. Now Check Picobello Z can be seen under Canada's Eric Lamaze, who already has produced some very good results on this talented horse.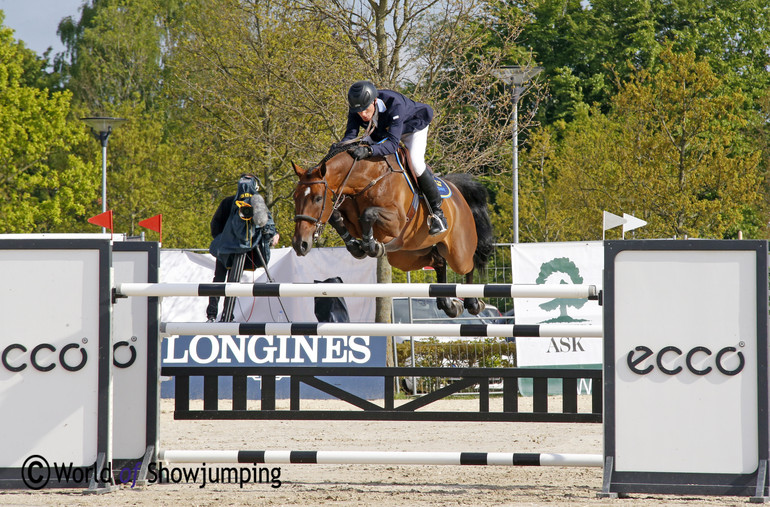 Cafino - here seen with Alexander Zetterman - is another Swedish-bred by Cardento. Cafino had lots of success with Zetterman in the saddle, who won the 2014 CSI5* Longines Grand Prix in Falsterbo on him as well as competing him at the World Championships the same year. Earlier this year the 12-year-old gelding was sold to the US, and now competes at World Cup level with Victoria Colvin. Cafino was bred by Birgitta & Anders Nilsson, and is out of the mare Firona by Roderik 856.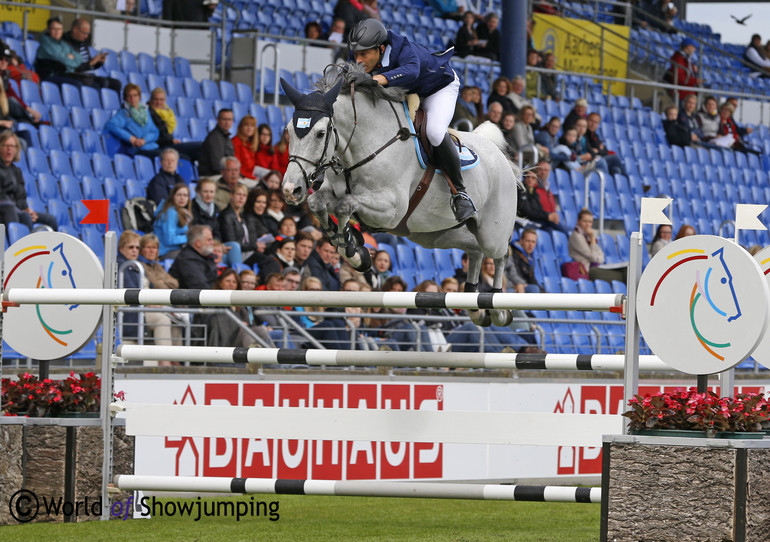 Another Swedish-bred Cardento-son is GDE Matrix. The 13-year-old gelding competed at the 2012 Olympic Games with Lisen Bratt-Fredricson in the saddle, and later went on to be sold to Jose Maria Larocca who rode him at the 2014 World Championships. Out of the mare Medusa by Maximus 620, Matrix was bred by Charlotta and Jan Forsman.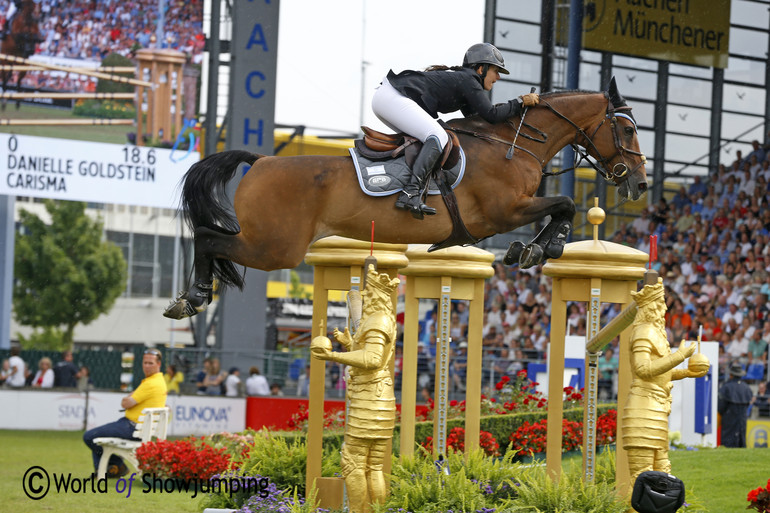 Carisma is also a Swedish-bred Cardento-daughter, jumping under Israel's Danielle Goldstein. This year the two competed at the Europeans in Aachen, where they went all the way to the individual final. The 16-year-old mare has had a long and successful career, and has also been seen under Olivier Philippaerts and Emilie Martinsen. With Olivier, she picked up individual gold and team bronze at the 2010 European Championships for Juniors. Carisma is out of a mare by Maraton 600.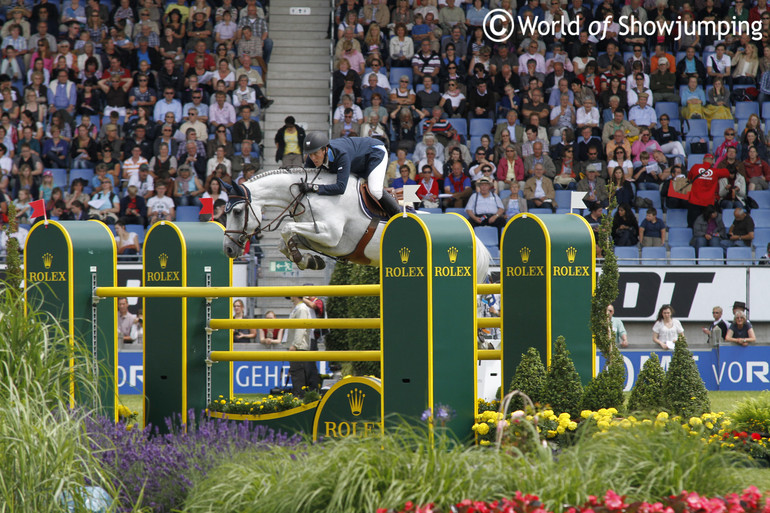 Glory Days had a wonderful career under Daniel Zetterman and Katie Dinan, before he unfortunately passed away last year. He jumped at five star level with both riders, and was a frequent visitor to the podiums around the world. Glory Days was out of the mare Diamond Glory by Diamond Serpent, and was bred by Royne Zetterman.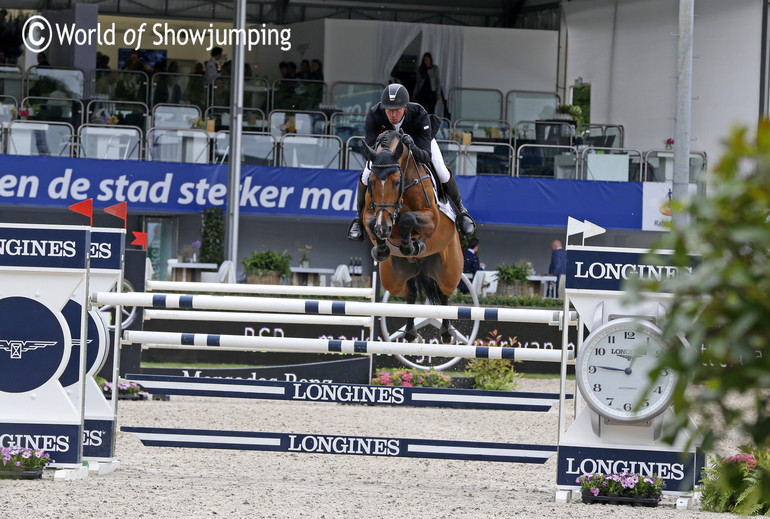 Carrera VDL looks set to have a fantastic international career. At 9-years-old, the stallion has already done some very good things jumping at the highest level of the sport and taking four two and three star wins this season under Dutch rider Jur Vrieling. Carrera VDL is Dutch-bred out of the mare Vantiels Esprit by Baloubet du Rouet, and is owned by the VDL Stud.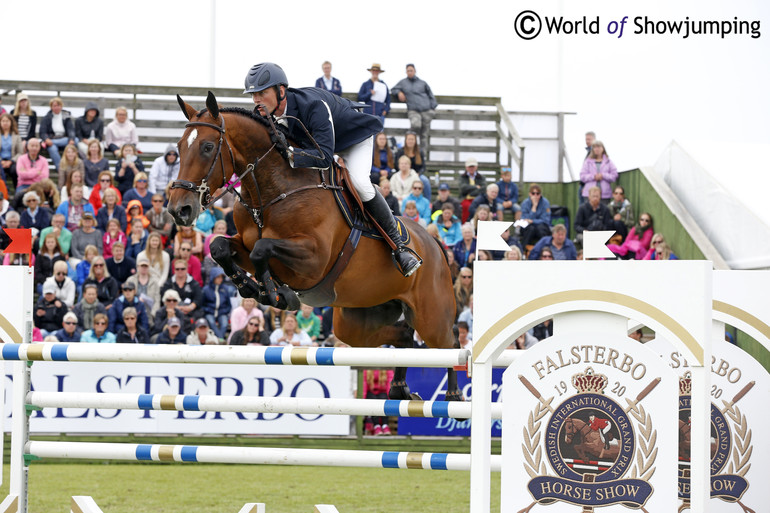 Flip's Little Sparrow is one of the most interesting offspring by Cardento, especially due to her famous mother lines. The 9-year-old mare is out of Malin Baryard-Johnsson's success horse Butterfly Flip, by Robin Z. Like many others in this series, Flip's Little Sparrow is Swedish bred - and the breeder is Kristina Larsson. Flip's Little Sparrow competes under Peder Fredricson, and already has a good result record with podium finishes at five star level.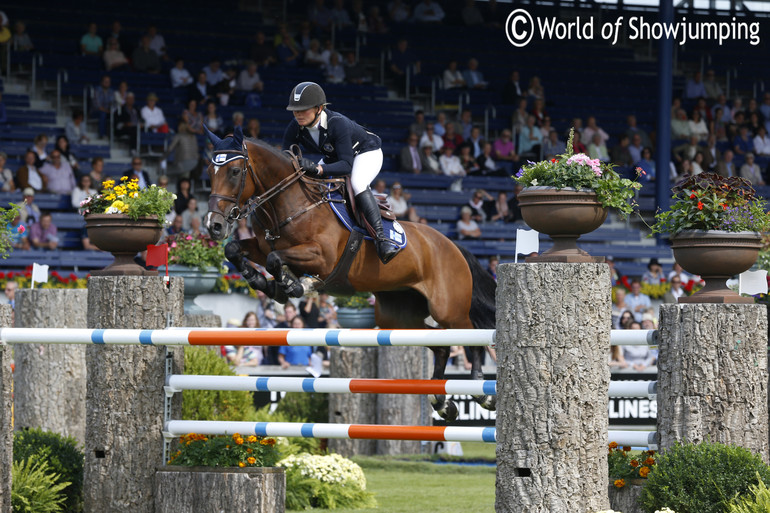 Celestine is also Swedish-bred, and out of the mare Diamonds Joy by King of Diamonds. With Finland's Sato Liukkonen in the saddle, Celestine jumps at five star Grand Prix level and also competed at the 2015 European Championships in Aachen, at the 2014 World Championships in Caen as well as at the 2013 Europeans in Herning.