Kashmir van Schuttershof had a successful career under Belgian rider Philippe Le Jeune, who also competed the stallion's famous father Nabab de Reve at the highest level of the sport. Kashmir van Schuttershof's mother Fines van Kameren was a dauther of Tenor Mançiais (Grand Veneur x Nankin X Ibrahim). Today, Kashmir van Schuttershof is known as one of the best breeding stallions in the world and he has several offspring competing at the very highest level of the sport. In the next part of our series 'Does the apple fall far from the tree', we take a closer look at some of them. Photo above (c) Dirk Caremans / Hippo-Foto and photos below (c) Jenny Abrahamsson.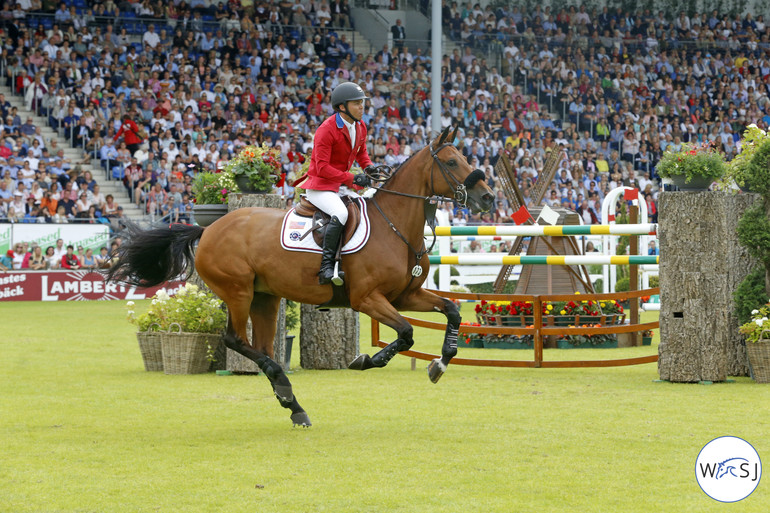 Gazelle, originally named Gazelle Ter Elzen, is a 10-year-old mare that is hugely successful with Kent Farrington. This year alone, the two have recorded ten international wins together including the World Cup competition at the Hampton Classics and two CSI5* Grand Prix competitions at Spruce Meadows. Also Belgian bred, she is out of the Indoctro-mare Diva Ter Elzen and bred by Wenrer Heuninckx – van Hoornick.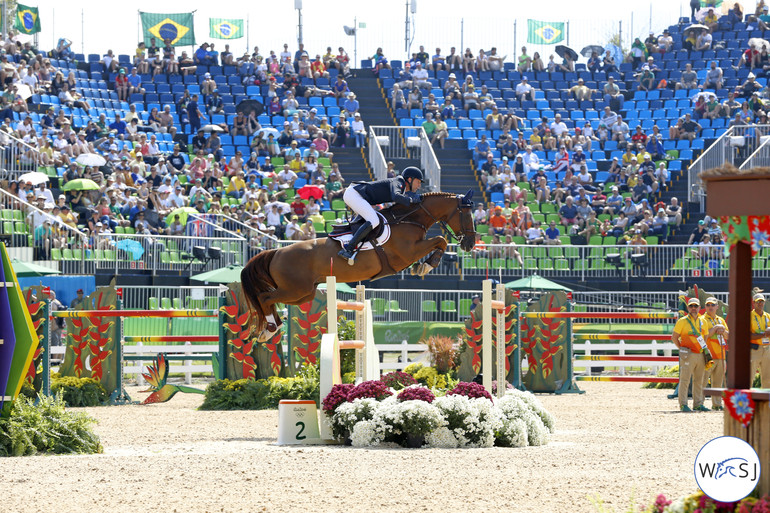 Another very well-known son of Kashmir van Schuttershof is Reveur de Hurtebise HDC. The now 15-year-old Belgian bred gelding has had a long and successful career, first under Malin Baryard-Johnsson and up until today with Kevin Staut. Reveur de Hurtebise HDC won team gold at the Olympic Games in Rio this year, and was also on the silver medal winning French team at the 2014 World Equestrian Games. Reveur de Hurtebise HDC is out of the Capricieux Des Six Censes-mare Laika du Radoux and bred by Severine Siraux.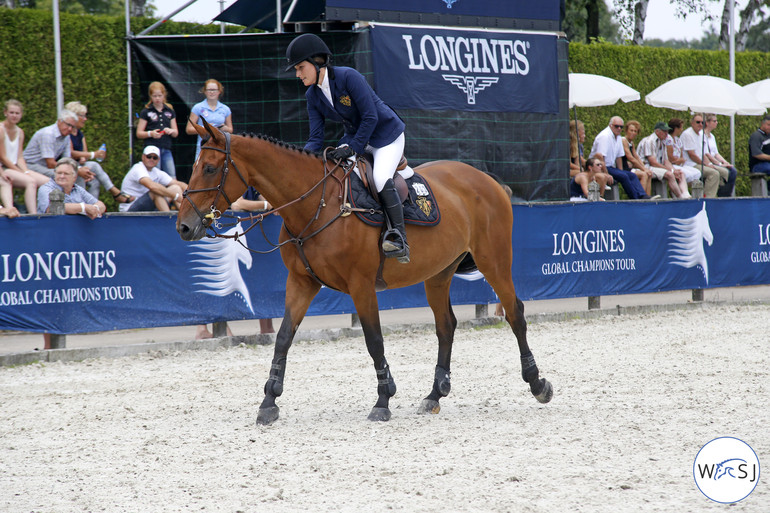 The Kashmir van Schuttershof-daughter Davendy S has been successful both with Eugenie Angot and Jessica Springsteen in the saddle. Together with both riders, the mare has recorded several international wins and she is known as one of the fastest on the circuit. Bred by Frederik Spiessens in Belgium, Davendy S is out of the Pachat II-mare Twendy S.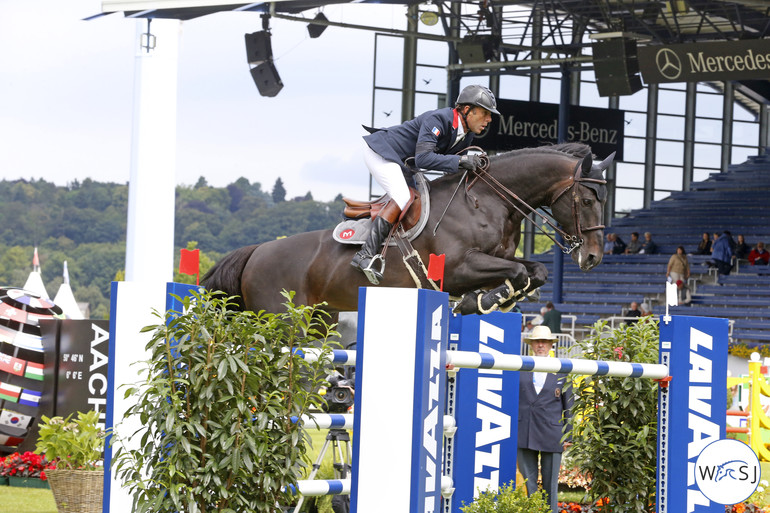 Unpulsion de la Hart is a 12-year-old stallion seen under Philippe Rozier. He has several top results at international Grand Prix level, He is Belgian bred by Christian Maus, out of the Nonstop-mare Umbra van Reigersdonck. Unpulsion de la Hart is a full-brother to Quentin Judge's international winner HH Dark de la Hart.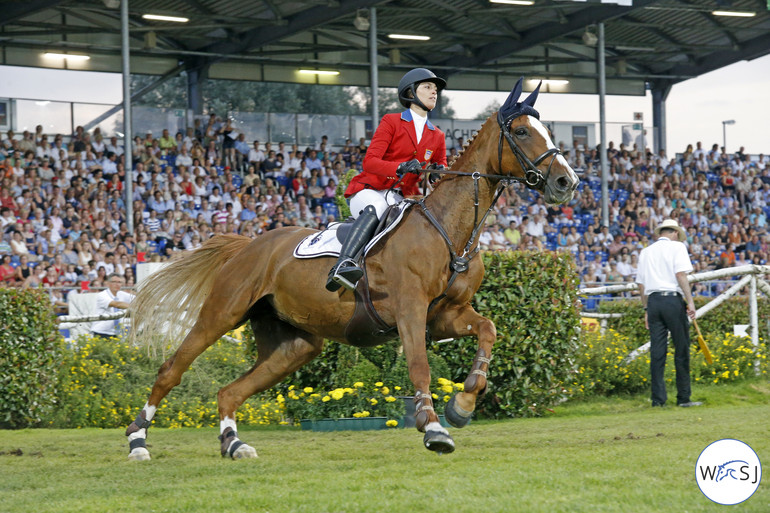 Soraya de l'Obstination is a 14-year-old Kashmir van Schuttershof-daughter bred in Belgium by Christian Nys, and back then she was named Soraya de Ravalinghien. She is out of the Skippy II-mare Oilily. Soraya de l'Obstination is a full sister to Monopoly (ex. Valesca de Ravalinghien) that competes internationally with Abdullah Al Muhairi. With Reed Kessler in the saddle, Soraya de l'Obstination has been very successful on the international circuit recording wins in La Baule, San Giovanni, Braunschweig, London, Lanaken, Stuttgart and Valkenswaard.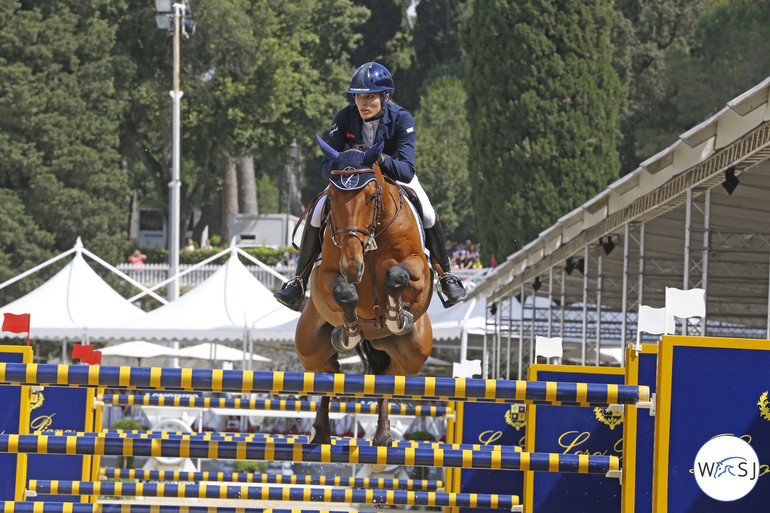 Sam de Bacon is a 10-year-old son of Kashmir van Schuttershof, that is French bred by S.A.R.L. Chateau Bacon. He is out of the mare Flamme de Bacon by Vlan de Vergoignan, the dam of international jumpers such as Tara de Bacon and Noah de Bacon. With Jessica Mendoza in the saddle, Sam de Bacon competes at international Grand Prix level.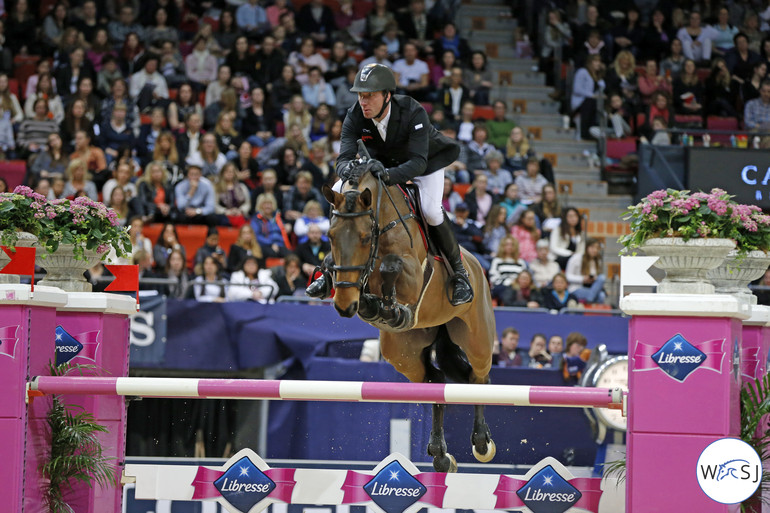 Flash Dance vd Kalevallei is a 11-year-old daughter of Kashmir van Schutteershof, that is competing with Jur Vrieling and the two have several international wins under their belt. Flash Dance vd Kalevallei is out of the Gottwald-mare Belle Etoile, and is Belgian bred by Joeri Stevens and Geert de Sloover.