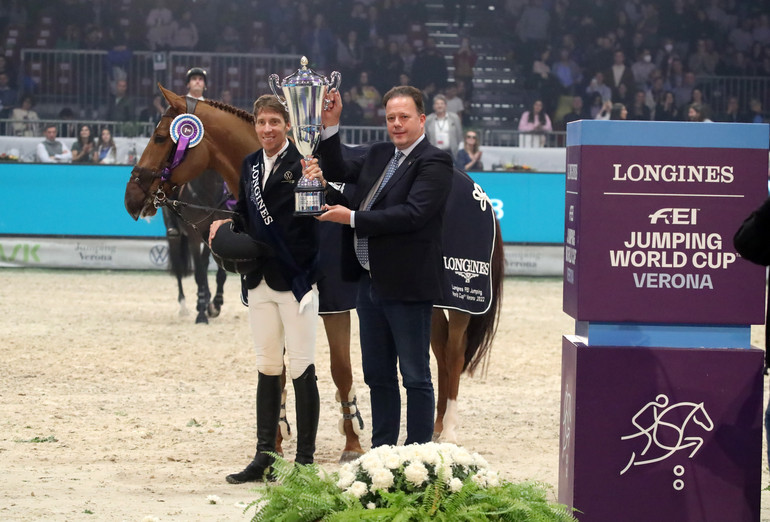 World no. one Henrik von Eckermann returns to Jumping Verona for its 2023-edition. Photo ©. JV / S.Grasso.
The 2023-edition of Jumping Verona, in Verona, Italy, will be hosting the fourth leg of the 2023/2024 Longines FEI Jumping World Cup™ Western European League this week.
On the entry list are the current top five on the Longines Ranking: Henrik von Eckermann (SWE), Julien Epaillard (FRA), Ben Maher (GBR), Martin Fuchs (SUI) and Steve Guerdat (SUI). Other big names include Marcus Ehning (GER), Peder Fredricson (SWE) as well as Olivier and Nicola Philippaerts (BEL). Among the home heroes competing are Lorenzo de Luca (ITA) and Alberto Zorzi (ITA).