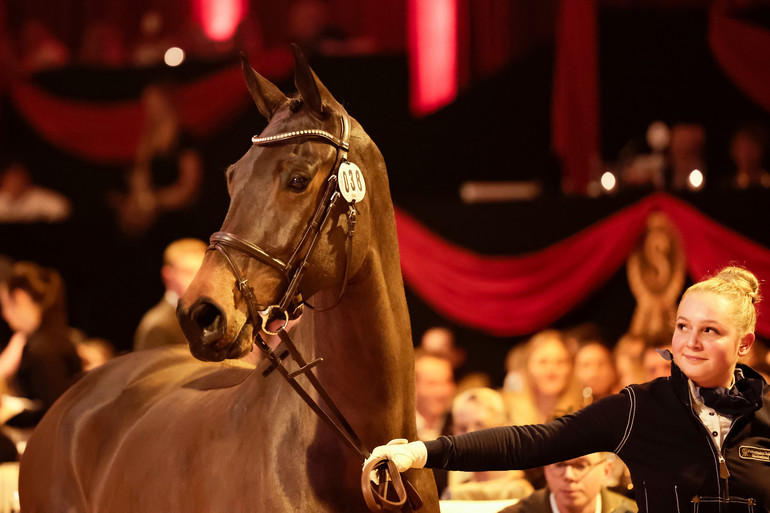 Chyazint (Casallco x Heartbreaker) set a new record at the 43rd P.S.I. Auction. Photo © Thomas Hellmann.
Records were broken at the P.S.I. Auction in Ankum, Germany, yesterday, as the 6-year-old Casallco-daughter Chyazint went to the Auer-family for a top price of 4 million Euros. This was the highest price ever attained by a horse in P.S.I. history. "This is an unbelievable result," Paul Schockemöhle said after the new record sale. "Chyazint is an absolute super talent, one of the best horses we have seen in all these years. Under the expert guidance of Swedish rider Ebba Johansson, she has developed into a truly absolutely exceptional jumper. The best riders in the world have tried to win this mare for themselves and I am sure that she will soon play a role in top international sport and at championship level."
The 43rd P.S.I. Auction was one of the best, P.S.I. founders Paul Schockemöhle and Ulli Kasselmann agreed soon after. LVS Vigo, a 7-year-old gelding by Vancouver, also cracked the 1,000,000 Euro mark, with the showjumpers in the auction bringing in a total of 13,655,000 Euros with an average price of 546,200 Euros.