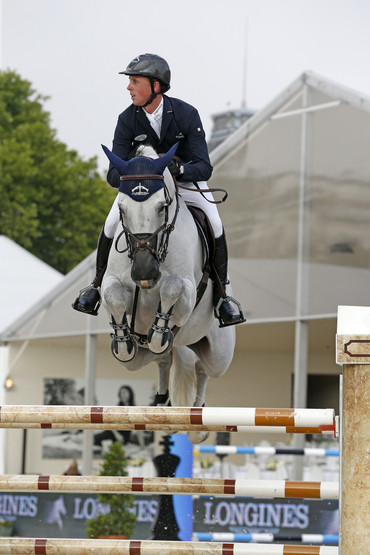 Cella misses out on another Championship as she has sustained an injury. Photo (c) Jenny Abrahamsson.
Ben Maher's top horse Cella will not be a part of the British team for the Europeans in Aachen as she has sustained a small injury. The mare was also out of action from August 2014 when she injured herself right ahead of the Alltech FEI World Equestrian Games in Normandy, but was back in the international rings in May this year.
Ben and Cella recently won a 5* class in Paris and was an important part of the British team that sees their last chance to qualify for next year's Olympic Games during the event in Aachen. The British team has already "lost" two other top horses as both Scott Brash and John Whitaker have informed that their rides Hello Sanctos and Argento will not be available for selection for the 2015 European Championships. The final British team for Aachen has not yet been announced.
Source: horseandhound.co.uk