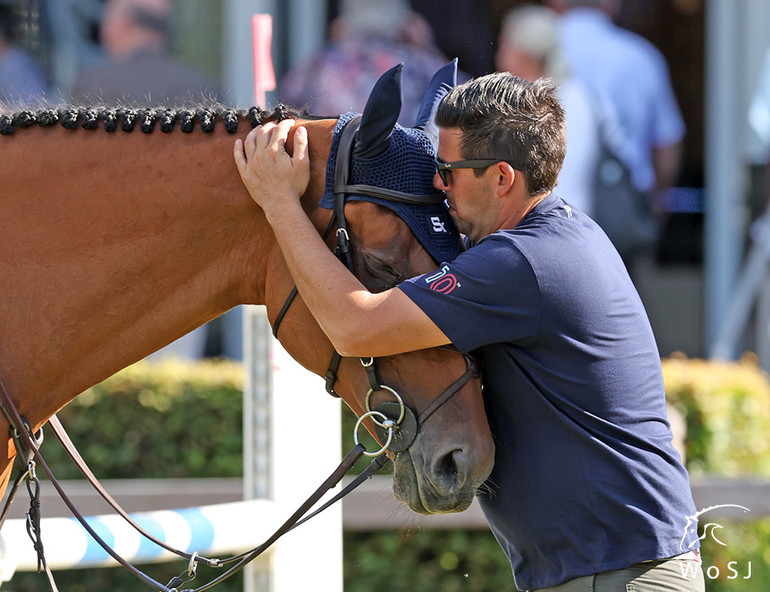 "The EEF recognise the vital role grooms play in ensuring horse welfare and the importance of protecting their livelihoods, for those now and in the future, which also forms an essential part of social license for our industry," EEF President Theo Ploegmakers said. Photo © Jenny Abrahamsson for World of Showjumping.
Press release from EEF
---
The European Equestrian Federation (EEF) and the International Grooms Association (IGA) have announced a new cooperation agreement to foster long-term support and commitment to each other.
The agreement, in the form of a Memorandum of Understanding (MoU), formalises the mutual interaction and strengthens the existing relationship between the EEF and the IGA, with horse welfare at both organisations' core.
Through the MoU the EEF and IGA have committed to work together to promote good practice in the equestrian sector, and demonstrate positive developments, as well as seeking to push forward necessary modernisation to protect the workforce and in turn the future sustainability of the sport.
EEF President Theo Ploegmakers remarked; "The IGA has quickly mobilised themselves and created a hugely positive impact and voice for the grooms in our industry. The EEF recognise the vital role grooms play in ensuring horse welfare and the importance of protecting their livelihoods, for those now and in the future, which also forms an essential part of social license for our industry. We are proud to strengthen our relationship with the IGA and continue to work together on our mutual goals."
Lucy Katan, Executive director of the IGA said "This collaboration with the EEF is an important milestone. To achieve the much needed modernisations for grooms in equestrian sport it is imperative that we work with equally forward-thinking and progressive organisations. Simply, we can't make it happen on our own, so thank you to the EEF for putting your belief and trust in the IGA at this early stage. We look forward to working with an organisation that shares our goal of ensuring groom welfare throughout equestrian sport."