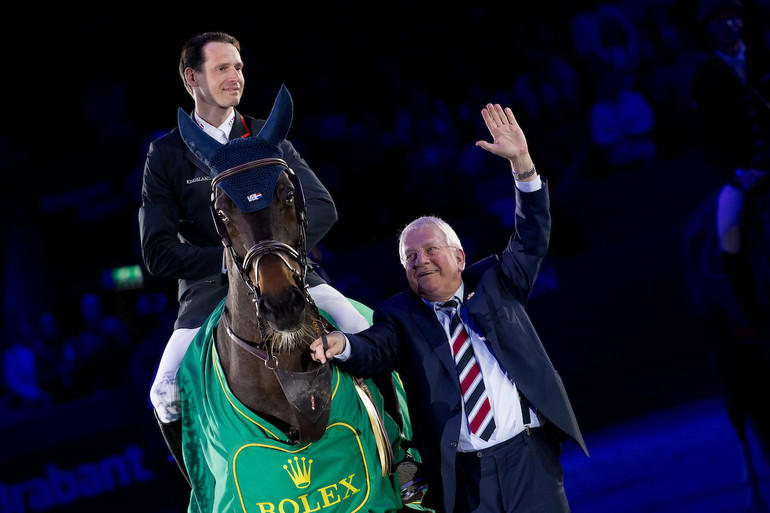 Wim van der Leegte with Leopold van Asten and VDL Groep Zidane after their victory in the Rolex Grand Prix at The Dutch Masters in 2017. Photo © Dirk Caremans/Hippofoto.
Wim van der Leegte, former CEO of the VDL Groep and a huge supporter of equestrian sports in the Netherlands, has very sadly passed away at the age of 76, the Dutch Equestrian Federation (KNHS) announced on Monday.
Wim van der Leegte – who in 2016 was awarded with the title Equestrian of the Year during Indoor Brabant – laid the foundation for Stoeterij Duyselhof and has meant a lot to Dutch equestrian sports as a breeder, owner and a sponsor, with Leopold van Asten, Lisa Nooren, Maikel van der Vleuten and Mathijs van Asten being some of the riders he has supported.
"The KNHS thanks Van der Leegte for his commitment to the sport and wishes his family and relatives a lot of strength with the loss of this remarkable personality," KNHS wrote in its statement.
At World of Showjumping, our thoughts are with the family and friends of Mr. Van der Leegte.