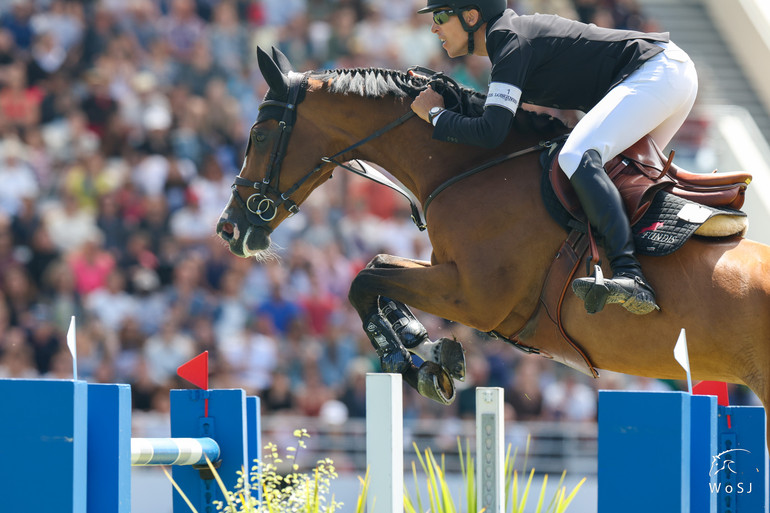 Sweden's Henrik Von Eckermann tops the Longines Ranking for the 13th consecutive month. Photo © Jenny Abrahamsson for World of Showjumping.
Sweden's Olympic team gold medallist and double world champion Henrik von Eckermann tops the Longines Ranking for a 13th consecutive month, leading the way with 3575 points. The top three remain unchanged, with France's Julien Epaillard in second with 3046 points, followed by the Netherland's Harrie Smolders in third with 2964 points. Switzerland's Martin Fuchs pushes USA's McLain Ward down from fourth to fifth with his 2918 points against Ward's 2838.
Simon Delestre (FRA) moves up a spot, going from last month's rank seven to six, while Shane Sweetnam (IRL) continues his climb, now sitting as rank seven, followed by Kent Farrington (USA) as no. eight, Ben Maher (GBR) as no. nine and Conor Swail (IRL) as no. ten.
This month's ranking includes validated results from 1 August 2022 to 31 July 2023.