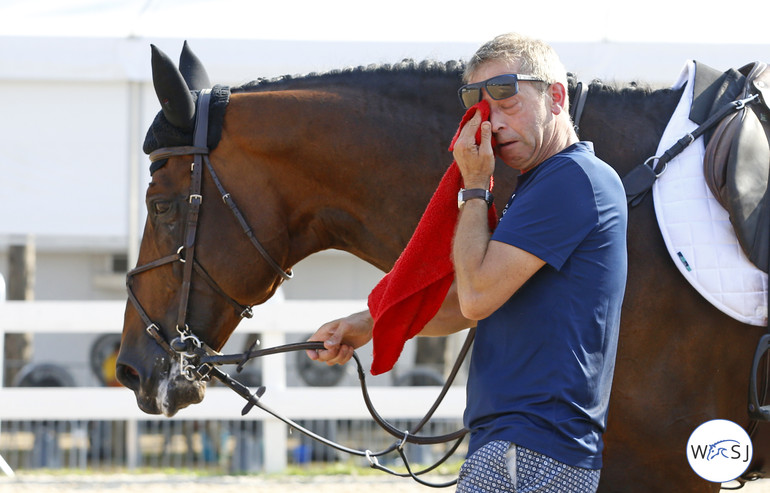 An emotional Mark Beever with Nick Skelton's Big Star after winning individual gold at the Olympic Games in Rio. Photo (c) Jenny Abrahamsson.
Nick Skelton and Big Star's long-time groom Mark Beever has been nominated for the FEI Award for Best Groom 2016.
Four grooms are on the short list for the award, that will be presented to the winner on the FEI Awards Gala on Tuesday November 22. Beever is up against Duane Brewin, Maddison McAndrew and Alan Davies.
The nomination text from the FEI reads:
"Nothing short of a legend, Mark has been the groom for multi-Olympic medallist Nick Skelton and his mount, Big Star, for over 30 years.
Mark has received multiple nominations from other grooms, riders and fans, thanks to his unswerving loyalty to Nick and his horses over the past 3 decades. He knows his 2 partners so well, he has unique skill and knowledge that can help keep them calm and focussed when the pressure is on.
The horses under his care always look outstanding, and Mark often puts their needs over and above his own. A real contender for this year's title."