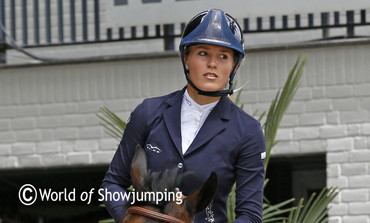 Jessica Mendoza. Photo (c) Jenny Abrahamsson.

Jessica Mendoza has a new horse joining her team; Atilja (Guidam x Hemmingway). The 10-year-old mare has previously been seen under Belgium's Michael van den Bosch, who won the team gold at the European Championships for young riders this year on Atilja. Michael is continuing to ride himself but is going to concentrate more on the family business, and wanted Atilja to join Mendoza.
"I've always loved the mare and it's very generous of the Van den Bosch family to let me ride her. She will join Spirit T at all the big shows," Jessica comments.