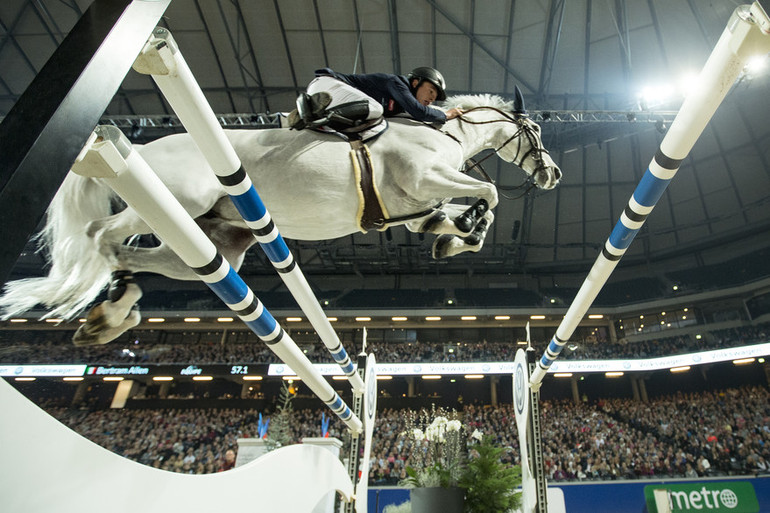 Bertram Allen and Molly Malone V flying to victory in Stockholm. Photo (c) Mikael Persson/MiP Media.
Last year he won three cars at Sweden International Horse Show, an on Saturday he continued where he left off: Bertram Allen went off with the VW Tiguan that was the first prize in the 1.50m Volkswagen Cup.
Riding the 12-year-old Molly Malone V (Kannan x Cavalier), the Irish rider was the fastest of the eighteen in this speed class. However, it was really tight as only 0.08 seconds separated him from runner-up Nicola Philippaerts (BEL) on Ustina Sitte (Clinton x Parco).
Home rider Malin Baryard-Johnsson finished third on H&M Cue Channa 42 (Cardento 933 x Robin Z), a second behind the two leading boys. Fourth was Friday's winner John Whitaker (GBR) on Argento (Arko III x Gasper) and fifth Piergiorgio Bucci (ITA) on Casallo Z (Casall x Carthago Z),
---
Text © World of Showjumping // Picture © Mikael Persson/MiP Media