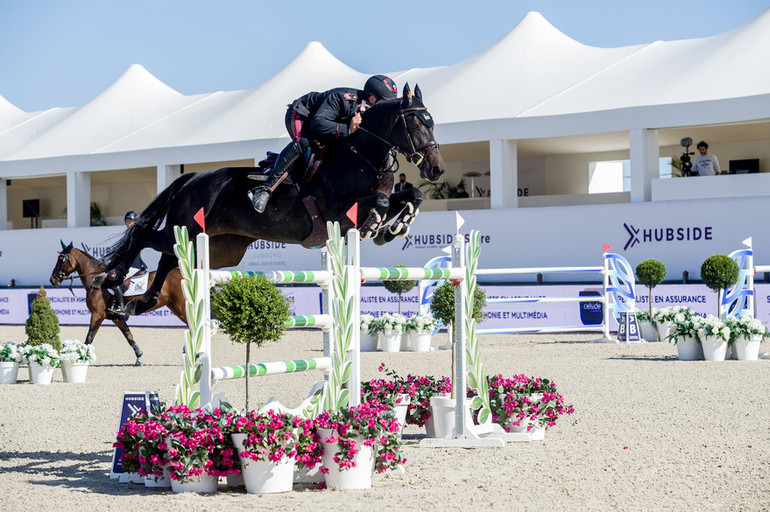 Emanuele Gaudiano and Carlotta won Thursday's biggest class in Grimaud. Photo © Marco Villanti for Hubside Jumping.
CSI4* Hubside Jumping in Grimaud, France, kicked off with another week of competition today and it was Emanuele Gaudiano (ITA) with his "exceptional" Carlotta 232 (Chaccomo x Cento) that took the biggest win. In the 1.45m Longines Ranking class, Gaudiano galloped to victory ahead of Simon Delestre (FRA) on Chesall Zimequest (Casall x Concerto II) and Henrik von Eckermann (SWE) on Forever (Otangelo x Chin Chin).
"Carlotta jumped really well today," said the winner. "She's in great shape. To be honest, she's exceptional. I have known that since the first show we jumped together, back when she was five."
"Speaking of today and the win, I have to admit it was not that easy," Gaudiano continued. "The course was demanding, with thirteen efforts and three combinations. Into the last combination, I had to add a stride; many riders did eight strides, I had to do nine. Carlotta will not jump again until Saturday, in the 1.45m jump-off class. Chalou will do the Grand Prix."