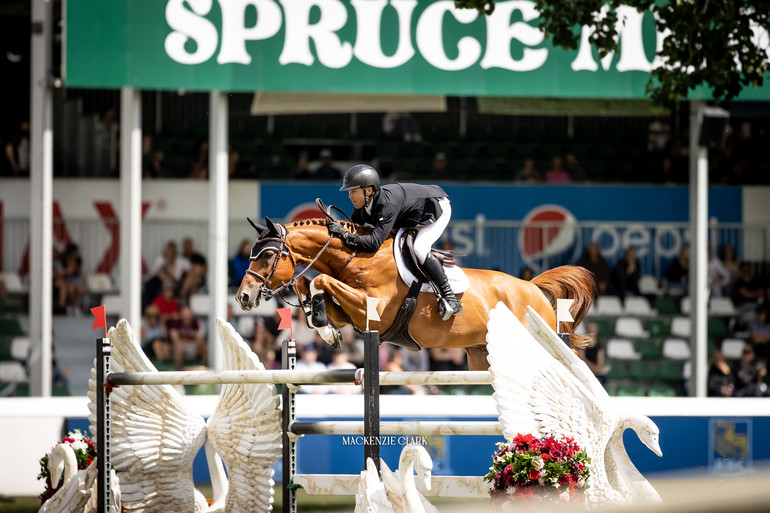 Kent Farrington will be competing at the CSI5* Spruce Meadows 'Pan American' 2023. Photo © Mackenzie Clark.
This week, action continues at Spruce Meadows with the 2023-edition of the CSI5* 'Pan American'.
Kent Farrington (USA), Lillie Keenan (USA), Adrienne Sternlicht (USA), Conor Swail (IRL), Darragh Kenny (IRL), Sergio Alvarez Moya (ESP), Matt Sampson (GBR), Nayel Nassar (EGY), Tiffany Foster (CAN) and Mario Deslauriers (CAN) are among the top riders on the entry list for the 'Pan American' which runs from 29 June to 2 July 2023.