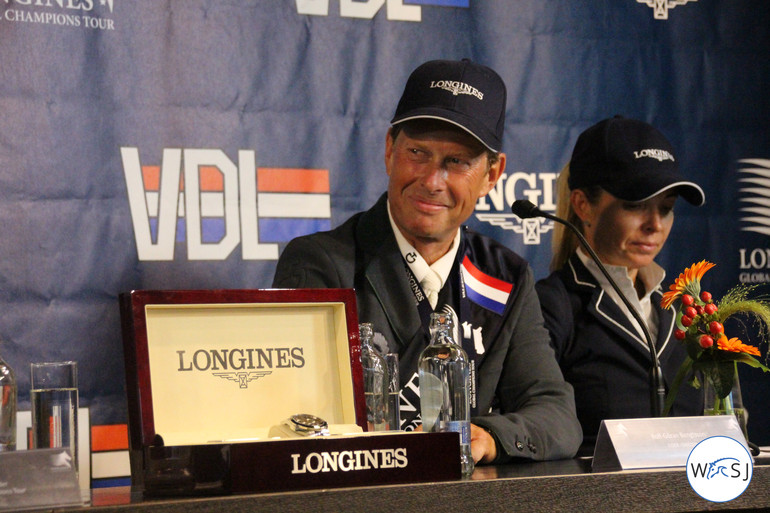 Rolf-Göran Bengtsson and Edwina Tops-Alexander will battle it out in Doha. Photo (c) World of Showjumping.
Only five points separate Rolf-Göran Bengtsson (SWE) and Edwina Tops-Alexander (AUS) ahead of the final leg of the 2016 Longines Global Champions Tour.
Following Saturday night's result in the LGCT Grand Prix of Vienna, the two riders still remain close and will have to battle it out for the 2016-title in Doha in November.
Bengtsson had the chance to secure the overall win of the tour already last night when he qualified for the jump-off, but according to himself "messed it up" when Casall Ask put on the brakes following a miscommunication between the rider and the horse. "Nothing changed in the [overall ranking] position today," commented Bengtsson last night. "I messed it up myself. I pushed for the stride, then saw it was not going to go, so tried with another stride but it was too late. Casall jumped three times clear again, it was my fault today. Of course it's going to be super exciting to the final in Doha."
---
Source: Press release from LGCT // Picture © World of Showjumping