We catch up with some familiar faces on the international showjumping circuit about what they consider to have been the best of the best of the year that soon comes to an end.
Peder Fredricson, European Champion 2017: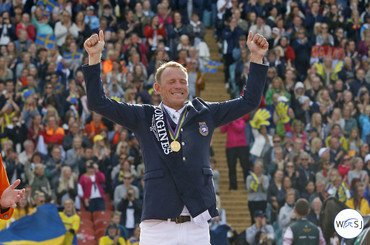 "The main goal for me was the European Championships, so that is why I was so happy that I managed to win gold individually and silver with the team. I was also very happy about the way H&M All In was going this year, and that I got a new horse in H&M Christian K and the development he has had. I'm of course also very happy to end third in my first Rolex IJRC Top 10 Final.
I made a huge climb on the Longines Ranking this year, which made it easier for me to compete at great shows. And it is always fun to ride at great shows with the best competitors, it is really educating. And that is the sport I want to do, not only for myself, but also for the owners', sponsors' and for the horses' sake.
For me, the rider of the year would be Kent Farrington – he is outstanding at the moment. I think there are many great horses, but I would like to think All In is the horse of the year for his great record in 2017. Don VHP Z also had an amazing year.
The groom of the year would be my own: Malin Henlöv, of course!
Show of the year? This year was my first time in Geneva, it is a fantastic show and I am impressed with the atmosphere.
For 2018 my main goal is the World Equestrian Games and I will try to have my horses ready for that. You know how it is with horses, so I will try to have as many ready for it as I can and hope that one of them is in top form when it is time. But of course, if I can chose I'm hoping for All In to be the one.
For the rest I have some younger horses that I would like to take to some bigger shows next year to build them up for the future."
Bertram Allen, European Team Champion 2017 for Ireland: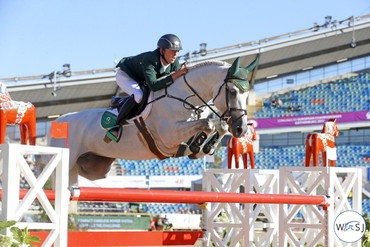 "My year was ok, quite good overall. But hopefully the horses will be even better next year – I have a few 9-year-olds that just stepped up to this level.
Winning the Grand Prix in St. Gallen was for sure a highlight. And even though the Europeans weren't what I was hoping for personally, it was a fantastic achievement to win with the team. It was thanks to the guys, but it was nice to be on a strong team like that. And it was such a great atmosphere on the team, and hopefully the team can stay strong.
For next year I'm looking forwards towards the World Equestrian Games, and I'm on a Global Champions Leagues team again with Valkenswaard United. We were quite strong for the last two years so we definitely have an eye on keeping that flowing well. "
Philipp Weishaupt, winner of the CP International Grand Prix presented by Rolex at Spruce Meadows: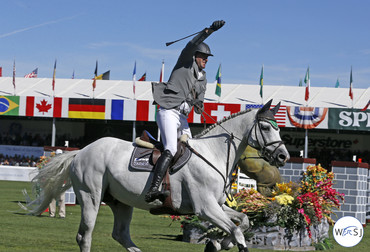 "For sure my highlight of 2017 was to be double clear in the Nations Cup in Aachen where we won. And the second highlight, which will not be so easy to do again, was to win the CP International Grand Prix presented by Rolex at Spruce Meadows.

After Aachen, Spruce Meadows is the most important Grand Prix there is and with my 32 years I have won both and of course I'm very proud of that. LB Convall is having a break now and will be back competing in Zurich.

The priority for next year is of course the World Equestrian Games. The WEG is only taking place every four years, and I think I have a really good horse in Convall to compete there. We will do all we can to be in form for that, and then we see."
---
Text © World of Showjumping // Pictures © Jenny Abrahamsson
No reproduction without permission