Chacco-Blue (Chambertin x Contender) was educated by Alois Pollmann-Schweckhorst, and in 2011 Andreas Kreuzer took over the reins. Together the two were third in the 2011 Aachen Grand Prix and picked up some top results at international Grand Prix level. Sadly, Chacco-Blue passed away at the age of 14 but his legacy lives on through his many good offspring that competes at international Grand Prix level today – and more are coming up through the ranks. Here is another 'Does the apple fall far from the tree'. All photos (c) Jenny Abrahamsson.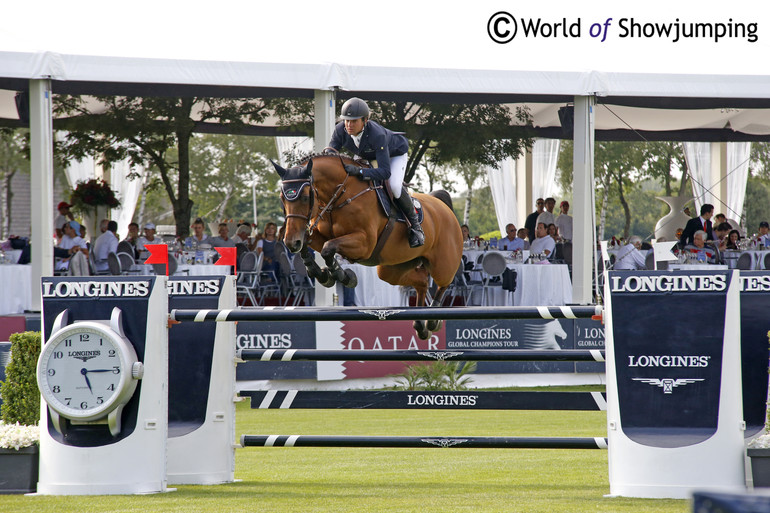 Chataga is one of the most successful Chaco-Blue offspring on the circuit, and can be seen under Ukraine's Cassio Rivetti. The 11-year-old mare has international wins in the CSI3* Grand Prix in Drachten this year as well as from a CSI4* 1.50 in Amsterdam. Like many other Chacco-Blue offspring she is bred by Gestüt Lewitz, and is out of a Carthago-mare.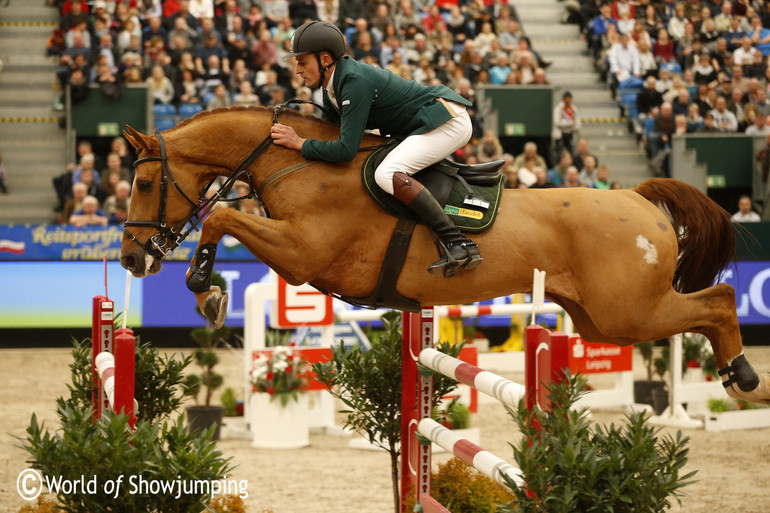 Crazy Quick is another Chacco-Blue offspring bred by Gestüt Lewitz, and he is out of a Quick Star-mare. Crazy Quick has several international Grand Prix wins with Jaroslaw Skrzyczynski in the saddle - from Warsaw, Bratislava, Sopot, Arezzo and Lezno to mention some. The pair also competed at the 2015 European Championships together and at the 2014 World Championships in Normandy.