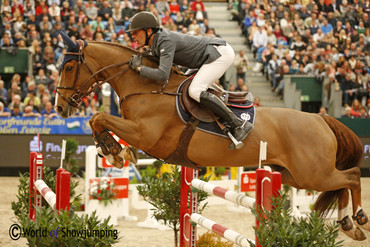 Kevin Staut is on the list for Helsinki International Horse Show. Photo (c) Jenny Abrahamsson.
The Western European League of the Longines FEI World Cup moves on to Helsinki, Finland this week.
On the list of riders are many of those that competed in Oslo last weekend, which means Grand Prix-winner Pieter Devos (BEL) will be present together with riders such as Kevin Staut (FRA), Steve Guerdat (SUI), Peder Fredricson (SWE), Scott Brash (GBR) and Meredith Michaels-Beerbaum (GER).