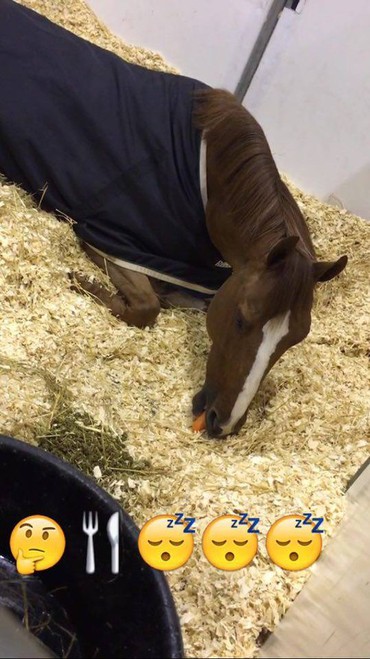 Hi everybody,
As we first came to Geneva in 2013 we thought 'Oh, how cool would be to be able to jump the Top 10 Final one year'. Big dream... That time Bertram was too young to jump Grand Prix classes, but was already in the Top 100 so he did quite well to come back two years later to actually jump the Top 10 Final!
Well here we are, and brought Molly, Romanov and Casper to one of the best indoor shows in the world!
Whenever you drive with your truck into the massive Palexpo hall, you have around 10 volunteers jumping around the truck to unload and clean the truck - that means after five minutes everything is done, truck parked, ready to go to decorate the stables and annoy the ponies.
The riders hotel is just 50m left side of the show to keep them happy and the airport (#Starbucks) is 100m right side of the show to keep us happy.
Jumping will start Thursday and the Big Action on Friday night!
Let's see what will happen this week - very very excited...
Marlen