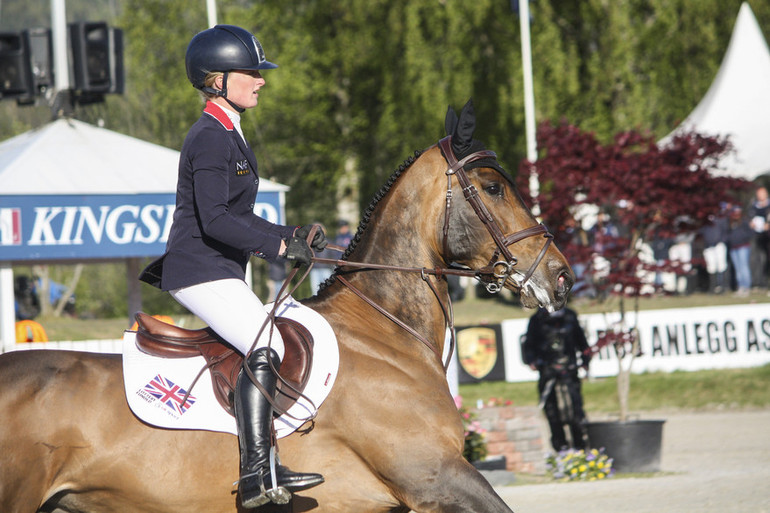 Cybell II and Jessica Dimmock, here seen during the Nations Cup in Drammen last week. Photo (c) Alice Bjerke.
Cian O'Connor expands his string of horses with the talented 9-year-old mare Cybell II (Varo x Lancer).
Cybell II has up until now been seen under Great Britain's Jessica Dimmock, who has been very consistent with the mare ending third in last year's CSI2* Grand Prix at Chepstow, as well as fourth in the Grand Prix at Keysoe. The pair also collected several good placings during the 2016 Autumn MET in Oliva and continued their good form at this year's Sunshine Tour. Last weekend, Cybell II jumped clear in the first round in the Nations Cup in Drammen, Norway.
"Thanks Jess Dimmock for the chance to ride this great mare - looking forward to continuing the great success you have had with her," writes O'Connor on his official Facebook page.
"One of the hardest decisions I have had to make, today Cybel left for her new home with Cian O'Connor. The most talented horse I have ever ridden with a massive heart... Lots of great memories, thank you Cybel and I will miss you. A very exciting new partnership and I wish them both all the success in the world," are the words from Dimmock on her Facebook page.
---
Source: Cian O'Connor and Jessica Dimmock's official Facebook pages // Picture