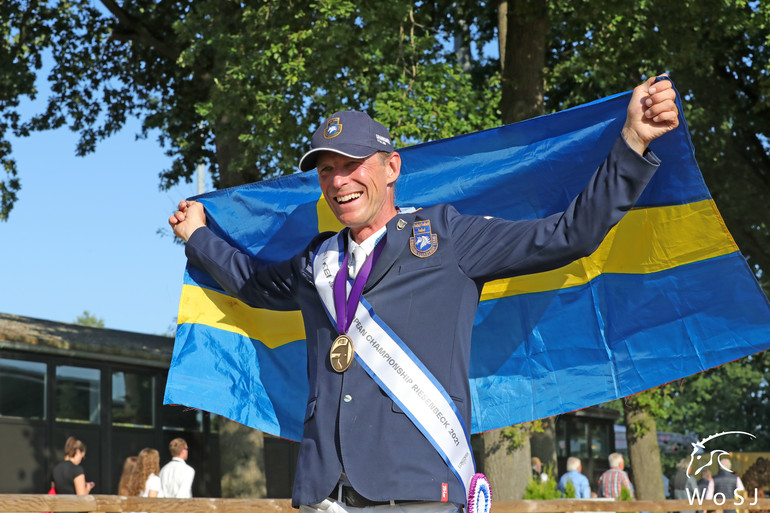 Peder Fredricson continues to top the world ranking. Photo © Jenny Abrahamsson for World of Showjumping.
For the 8th consecutive month, Peder Fredricson (SWE) stays on top of the Longines Ranking.
There are few changes on this month's ranking, which counts results from 1st May 2021 to 30th April 2022. Peder Fredricson is rank one with 3080 points, while Martin Fuchs (SUI) is up from rank three to two with 3061 points – closing in on the Swede – followed by Henrik von Eckermann (SWE), who drops from rank two to three on 2999 points.
Ben Maher (GBR) stays as rank four on 2903 points, and Conor Swail (IRL) as rank five with 2631 points. Marlon Modolo Zanotelli (BRA) remains as rank six, while Kent Farrington (USA) and Harrie Smolders (NED) jump up on the ranking to tie as rank seven. Like last month, Mclain Ward (USA) is rank nine, while Daniel Deusser (GER) falls three spots down to rank ten.