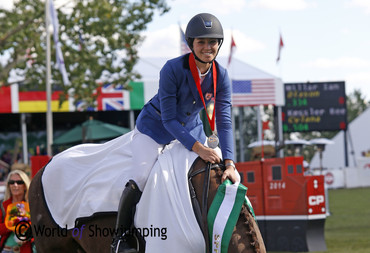 Reed Kessler. Photo (c) Jenny Abrahamsson.
After nearly two years of training with Marcus Ehning in Germany, Reed Kessler has re-located to Netherlands. Kessler and her family have bought a yard close to Maastricht, where Reed will be based when she is not competing on the American circuit. At the yard is also Katharina Offel, who has had her base at the stables since the beginning of the year.

"I never thought I would have a stable in Europe like this, it is a dream come true! I'm really looking forward to starting the next phase of my career there," says Reed Kessler who is on the way to La Baule, and from there will go on to compete at Spruce Meadows for the next two months before she returns to Netherlands.