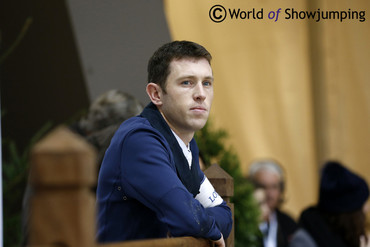 Scott Brash is still the world's no. one. Photo (c) Jenny Abrahamsson.
Scott Brash opens 2015 as he closed off 2014: On top of the Longines Ranking. Otherwise there have been quite a few changes on this month's ranking. Ludger Beerbaum has climbed up one step to rank two, and is now only 29 points behind Brash. Marcus Ehning (2570 points) has made it up to rank three from last month's rank five. Germany has yet another rider in the Top 10 as Daniel Deusser (2540 points) stays as rank four.
Kent Farrington (2530 points) falls back from rank two to rank five while Kevin Staut (2500 points) stays put at number six. McLain Ward (2460 points) climbs one position - as does Rolf-Göran Bengtsson (2449 points) - to rank seven and eight. Patrice Delaveau (2413 points) on the other hand goes two spots down to rank nine and Penelope Leprevost (2365 points) makes it back to the Top 10 - pushing Maikel van der Vleuten down to rank 11.