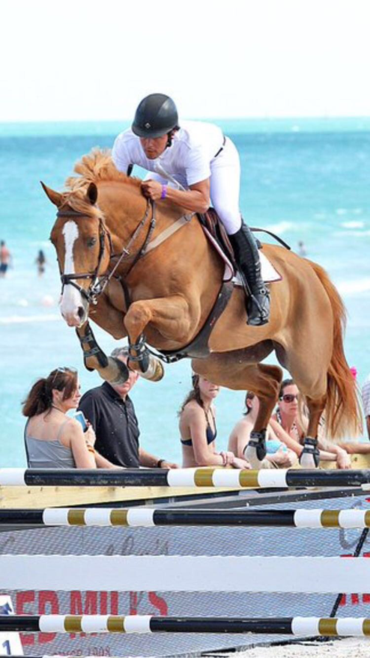 Don Vito and Sergio Alvarez Moya. Photo (c) Lauren Fisher/Jump Media LLC.
Sergio Alvarez Moya's 8-year old mount Don Vito (Quaprice Z x Jus de Pomme) has been sold to the US. The new owner is Poden Farms, and it will be Emily Moffitt taking over the reins.
With Alvarez Moya in the saddle, Don Vito has jumped up to 1.50 level and this year the pair won at CSIO3* Lisbon as well as finishing third in a CSI3* Grand Prix at the Sunshine Tour. Before Alvarez Moya started competing the horse, it was Luis Miguel Martinez Seijas who was the rider.
---
Text © World of Showjumping // Picture © Lauren Fisher/Jump Media LLC