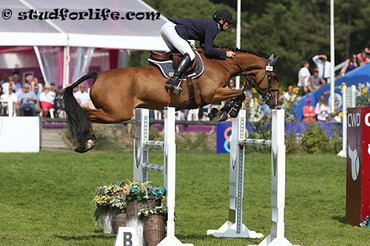 Urcos de Kerglenn. Photo (c) Studforlife.com
Haras des Coudrettes has provided their rider Patrice Delaveau with a new talent: Urcos de Kerglenn HDC.
The 9-year-old stallion by Toulon x Diamant de Semilly has jumped up to two-star Grand Prix level with French rider Valentin Besnard, and now continues his career with one of the world's best riders in the saddle.
---
Source: Studforlife.com / Photo (c) Studforlife.com