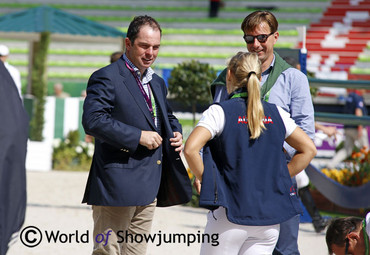 Cian O'Connor won the 2* Grand Prix in Opglabbeek. Archive photo by World of Showjumping.
Cian O'Connor won the Grand Prix in Opglabbeek aboard Marco Kutscher's former ride Coco II (La Poco x Calato). The Irish rider was more than two seconds faster than runners-up Alberto Zorzi and Amour du Seigneur (Schilling x Darco) representing Italy. Nando de Miranda from Brazil ended third with Mezzaluna Tok (by Corland).
In Roosendaal the Grand Prix Sunday afternoon saw a Dutch winner in Bart van der Maat and Java Kvarnas (Cardento x Chapman). Fabrice Schmidt from France was second with Confu (Contact Me x Cambridge) and Joao Victor Castro from Brazil ended third riding Aliana (Mill Reef VDL x Monaco).