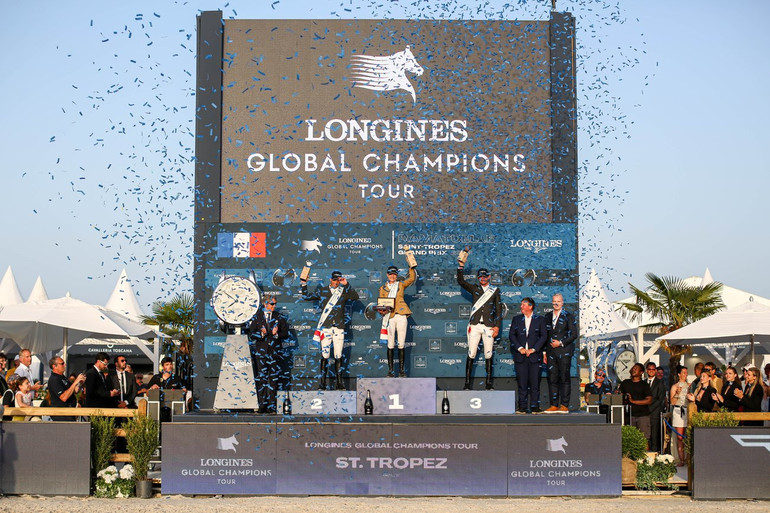 This week, the Longines Global Champions Tour moves on to St. Tropez. Photo © Longines Global Champions Tour.
All top three riders on the 2023 LGCT standings will be present at the Longines Global Champions Tour of St Tropez Ramatuelle. Current one-two-three Maikel van der Vleuten, Malin Bayard-Johnsson – last year's winner in St Tropez – and Abdel Said, get competition from world number one Henrik von Eckermann, world no. two Julien Epaillard, as well as big names such as Laura Kraut, Scott Brash, John Whitaker, Daniel Deusser, Gregory Wathelet, Jérôme Guéry and Simon Delestre, not to forget Edwina Tops-Alexander who comes fresh from her Grand Prix win in Madrid a couple of weeks ago.
Last year's LGCT championship winner Ben Maher makes his return to the series this week after some time off due to injury. Maher, a three-times winner of the LGCT championship and the winner of the 2018-edition of the LGCT Grand Prix of St Tropez, will be aiming to kick-start his campaign after being out of the championship race for the last four months.