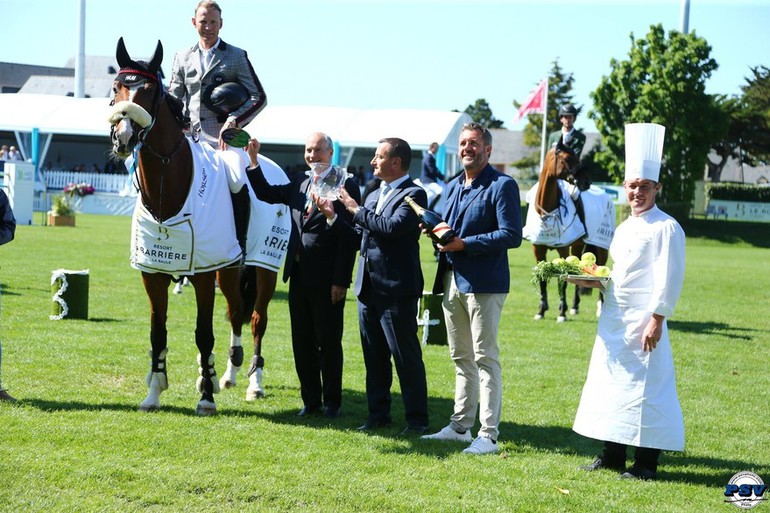 Peder Fredricson and Hansson WL won in La Baule. Photo (c) PSV Morel / Jumping International La Baule.
After being the only double clear couple, Peder Fredricson (SWE) and Hansson WL (Hip Hop x Iowa) won Saturday's CSIO5* 1.50m Prix Groupe Barière in La Baule. Eleven riders made it to the jump-off, but it was only Fredricson who managed to deliver a second clear round in the time of 49,92 seconds.
Alexandra Paillot (FRA) was the fastest four-faulter in the jump-off with 47,12 seconds riding Tonio La Goutelle (Ogrion des Champs x El Paso Platiere) to take the runner-up position. Half a second slower – also with four faults – was Marcus Ehning (GER) with Calanda 42 (Calido I x Chasseur I) who ended third ahead of Pedro Junqueira Muylaert (BRA) with C'est Dorijke (breeding unknown) and Cameron Hanley (IRL) with Aiyetoro (Concorde x Colino).
---
Text © World of Showjumping // Picture © PSV Morel / Jumping International La Baule