World of Showjuming asked Germany's leading lady Meredith Michaels-Beerbaum, Daniel Deusser's show groom Sean Lynch and Olympic Vice Champion Peder Fredricson about their best sporting memories from 2016:
Meredith Michaels-Beerbaum: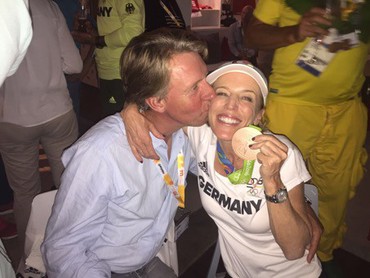 "There are two events which highlighted my equestrian memories of 2016. The first of which was winning the team bronze medal at the Olympics in Rio de Janeiro with the German team. As a previous two-time Olympian without a medal, this accolade had eluded me. I will never forget the feeling of satisfaction I felt to hold that invaluable medal in my hand for the very first time.
I will also never forget watching my brother-in-law ride to perfection in the Nation's Cup Final in Barcelona leading Germany to team gold. He closed a chapter in equestrian history and bowed out from an amazing team career with dignity."
Sean Lynch: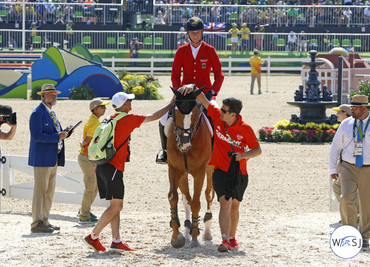 "There has been many special moments for me in 2016 with numerous wins and placings throughout Grand Prix classes all over the world. The World Cup Final this year was intense with Daniel and Cornet D'Amour finishing third, but the best moment for me was the Olympic Games in Rio with First Class again proving that he is just the best!"
Peder Fredricson:
---
Text © World of Showjumping // Pictures © Jenny Abrahamsson and private collection