World of Showjuming asked living legend John Whitaker, Eric Lamaze's show groom Bo Vaanholt and the Dutch win machine Harrie Smolders about their best sporting memories from 2016:
John Whitaker: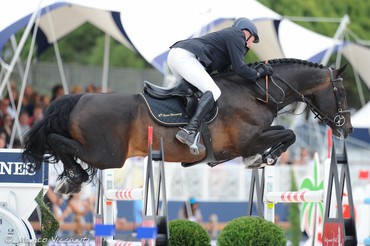 "My best memory from 2016 was winning the Grand Prix in St. Tropez with Argento. I was last to go in the jump-off, and had to go very fast to beat Christian Ahlmann which I did. It was a great competition and good prize money, so it was nice to win that one!
My favorite memory of someone else this year is Nick Skelton winning the Olympic gold medal in Rio. He was a bit unlucky not to win it in London in 2012, but he prepared for four years – even with the horse a bit injured – and got everything right on the day. Nick is a fantastic rider, but he still had to do it on the day and it was great to see him win the gold for Great Britain."
Bo Vaanholt: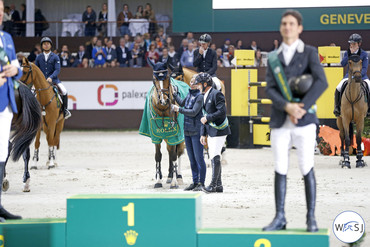 "Obviously winning the individual bronze at the Olympic Games was a huge deal this year for the whole team. Other than that and a bit more recent, winning the Rolex IJRC Top 10 Final was pretty special. After we made it back into the Top 10 this year it's been something Eric has been talking about a lot, and something he had really set his sight on – especially since he had never won it before.
As to another rider that really impressed me this year, I have to say Lorenzo de Luca. I've known him for quite a while now, and it's really nice to see his hard work is paying off by winning a lot lately and climbing the ranking."
Harrie Smolders: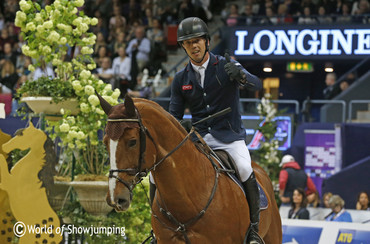 "My best sporting memories this year include finishing as vice-champion in the Longines FEI World Cup Final in Gothenburg with Emerald, as well as winning the Furusiyya FEI Nations Cup on home soil in Rotterdam for the Dutch team and ending third in the Longines Grand Prix there – also with Emerald. I have good memories from Rome as well this year, where I won the Longines Global Champions Tour Grand Prix with Don VHP Z – and then there is of course the Olympic Games with Rio with Emerald, which were my first but hopefully not the last.
Another special moment was the Global Champions League win in Paris for Antwerp Diamonds together with Audrey Coulter. I was riding one of her horses, and everybody from Team Copernicus was there to support us!"
---
Text © World of Showjumping // Pictures © Jenny Abrahamsson and Marco Villanti/LAOHS