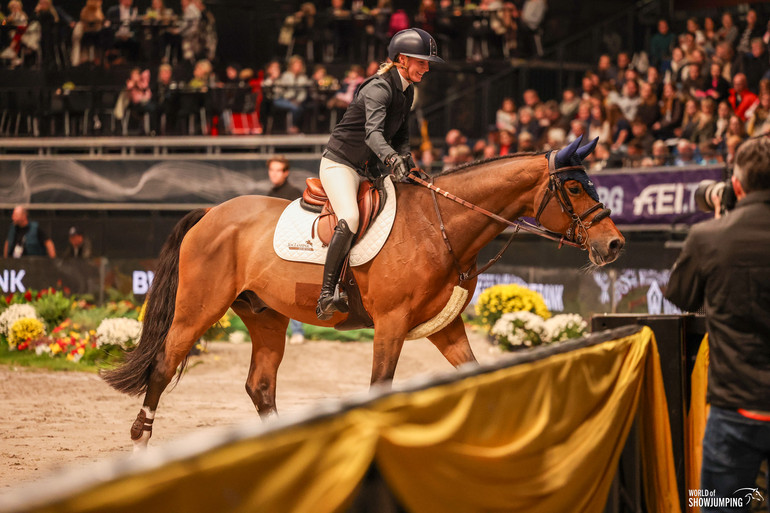 Jana Wargers will be back in Stuttgart for the 2023-edition of the event. Photo © Jenny Abrahamsson for World of Showjumping.
The 2023-edition of Stuttgart German Masters will be hosting the fifth leg of the 2023/2024 Longines FEI Jumping World Cup™ Western European League this week.
The hosts come strong in force with Daniel Deusser (GER), Marco Kutscher (GER) and Jana Wargers (GER) among the Germans on the entry list. They get competition from Steve Guerdat (SUI), Jens Fredricson (SWE), Scott Brash (GBR), Penelope Leprevost (FRA) and Luciana Diniz (BRA) – to mention some of the top names that will be in action.