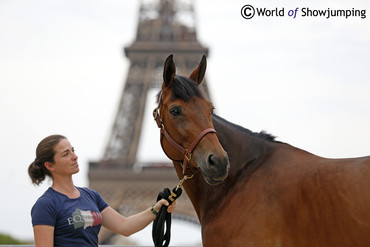 For 2016, the Longines Paris Eiffel Jumping moves to Plaine de jeux de Bagatelle. Photo (c) Jenny Abrahamsson.
For the 2016 edition, the Longines Paris Eiffel Jumping – also the 10th leg of the 2016 Longines Global Champions Tour – relocates and will take place at La Plaine de jeux de Bagatelle. The stunning historic park La Plaine de Jeux de Bagatelle in the Bois de Boulogne is situated on the banks of the River Seine.
In Paris approximately 4,000 seats will be available for spectators, plus a dedicated standing area, combining to create almost double the capacity for the event.
In 2017 the Paris event will return to its original setting of the Champs de Mars next to the Eiffel Tower, but this year it is the official site of the UEFA Euro 2016 fan zone.
As the LGCT and the new GCL is restricted to 15 events in 2016, the stage previously hosted in London is set to make a comeback to the calendar in 2017 and future years at a special new central venue.
---
Source: Press release from Longines Paris Eiffel Jumping and Longines Global Champions Tour // Picture © Jenny Abrahamsson