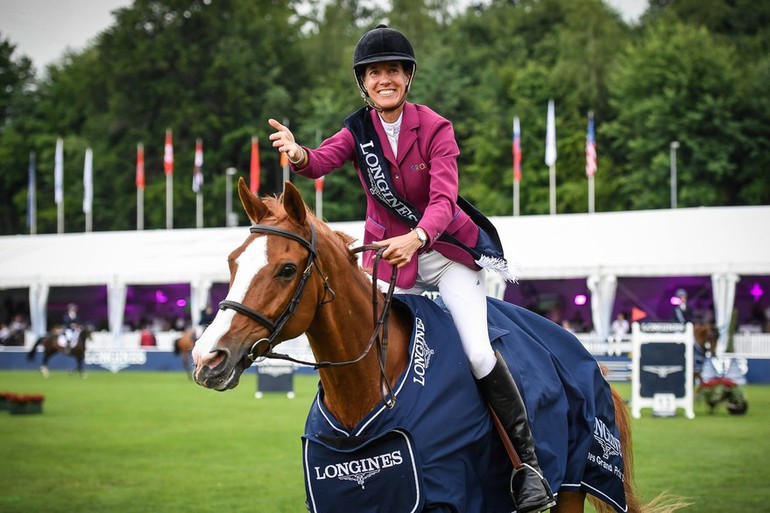 Luciana Diniz and Fit For Fun won the CSIO5* Longines Grand Prix of St. Gallen. Photo (c) CSIO St. Gallen.
With the only double clear in Friday's CSIO5* Longines Grand Prix of St. Gallen, Luciana Diniz (POR) and Fit for Fun (For Pleasure x Fabriano) took the top honors.
Swiss rider Beat Mändli with Dsarie (Veron x Ahorn) finished the first round with only one time fault and was clear in the second round, to take the runner-up position in this 1.60m Grand Prix. British rider Harriet Nuttal aboard A Touch Imperious (Touchdown x Cavalier Royal) ended third – also they with a time penalty from the first round. Martin Fuchs and Chaplin (Verdi x Concorde) secured another Swiss pair in the top five when placing fourth, while French rider Olivier Robert ended fifth on Eros (Querlybet Hero x Forever) – both riders with four faults from the first round.
Earlier in the day, it was Swiss victory in the 1.45m Liebherr Prize with Pius Schwizer aboard Balou Rubin (Balou du Rouet x Couleur-Rubin) on top.
---
Text © World of Showjumping // Picture © CSIO St. Gallen