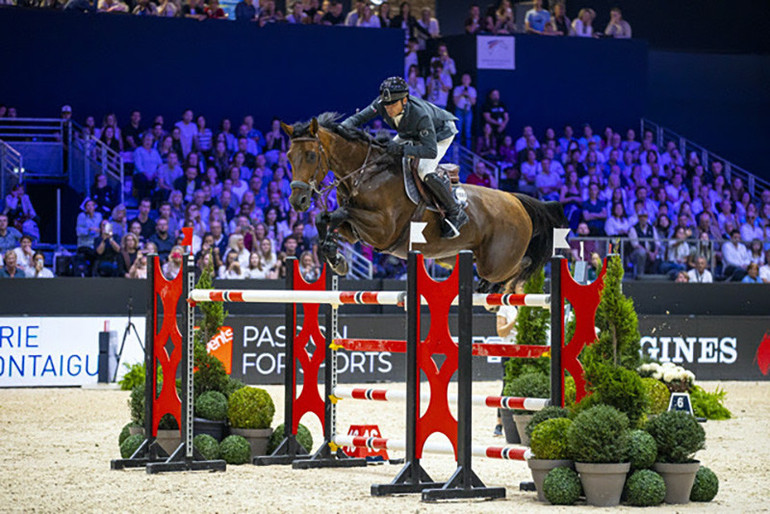 Julien Epaillard and Caracole de la Roque won the Longines FEI Jumping World Cup™ in Lyon last year. Photo © FEI/Leanjo de Koster.
The 2023-edition of Longines Equita Lyon in Lyon, France, will be hosting the third leg of the 2023/2024 Longines FEI Jumping World Cup™ Western European League this weekend.
On the entry list are the current top five on the Longines Ranking: Henrik von Eckermann (SWE), Julien Epaillard (FRA), Ben Maher (GBR), Martin Fuchs (SUI) and Steve Guerdat (SUI). The hosts come strong in force of course, with Simon Delestre, Roger Yves Bost, Nicolas Delmotte, Penelope Leprevost and Kevin Staut among the riders entered to compete. Other big names include Daniel Deusser (GER), Gregory Wathelet (BEL), Maikel van der Vleuten (NED) as well as Richard Howley (IRL) – who is the current leader of the Western European League after winning the two first legs in Oslo and Helsinki.