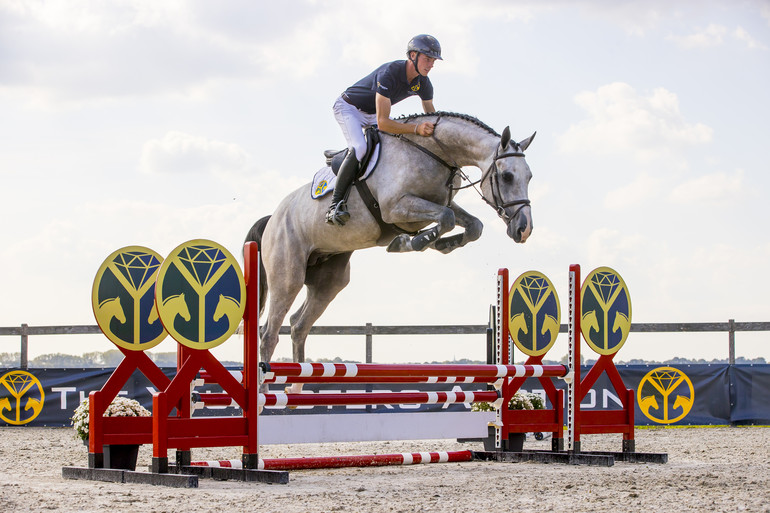 The 4-year-old stallion Zinatino (Zirocco Blue VDL x Nabab de Rêve) is approved by Mecklenburg and is a real power jumper for the future. Photo © DigiShots.
Next Tuesday 10 October 2023, The Youngsters Auction organizes its 8th edition and this collection full consists of 3- and 4-year-old showjumping talents. The live auction takes place at Waaij Stud in Eemnes, The Netherlands and the auction horses will be presented in the jumping presentation on the auction day as well. Bidding is available live on site and by the online bidding system of ClipMyHorse Auctions. "We are very much looking forward to our upcoming auction and hope to welcome you all in our home in Eemnes!", Peter van der Waaij tells on behalf of the organizing committee.
Three approved stallions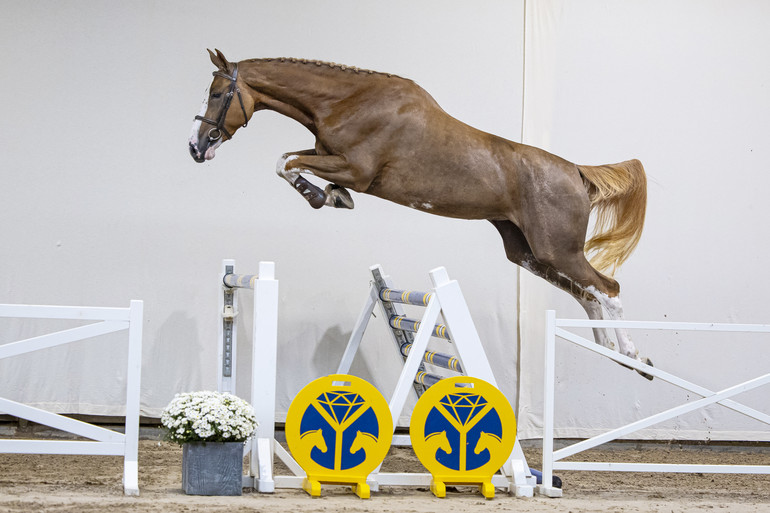 The 3-year-old Extra WS is a striking mare by Emerald x For Pleasure and is an extraordinary talent in every way. Photo © DigiShots.
The collection of The Youngsters Auction includes 25 horses, of which 18 will be shown by loose jumping and 7 under saddle. The auction offers some exceptionally talented horses, including three approved stallions: the AES approved Passo Double (El Barone 111 x Eldorado van de Zeshoek TN), the Oldenburg International approved U-Rock van de Heffinck VDH (Chacco Blue x Jos van d'Abdijhoeve) and the Mecklenburg approved Zinatino (Zirocco Blue VDL x Nabab de Rêve).
Exclusive 3- & 4-year-old mares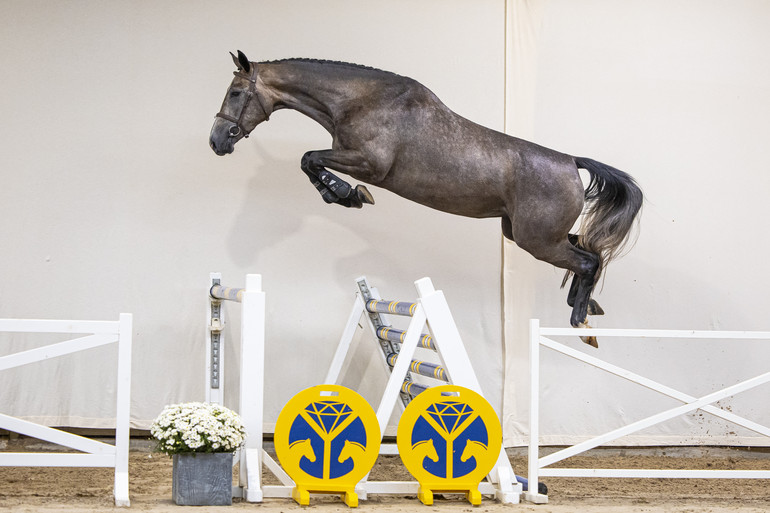 Proud Girl WS is a daughter of the Waaij Stud homebred stallion Jimi WS Z and is the 3rd generation of homebred mares in her pedigree. Photo © DigiShots.
Other highlights in the collection are the striking mare Extra WS (Emerald x For Pleasure), the excellently bred Dolomite (Ducati van Schuttershof x Vertigo Saint-Benoit – granddaughter of Whitney van de Dwerse Hagen), the eye-catching, fully homebred Proud Girl WS (Jimi WS Z x Indoctro) and the high quality 4-year-old mare Coco Legende (Checkter x Cassini II).
Jumping presentation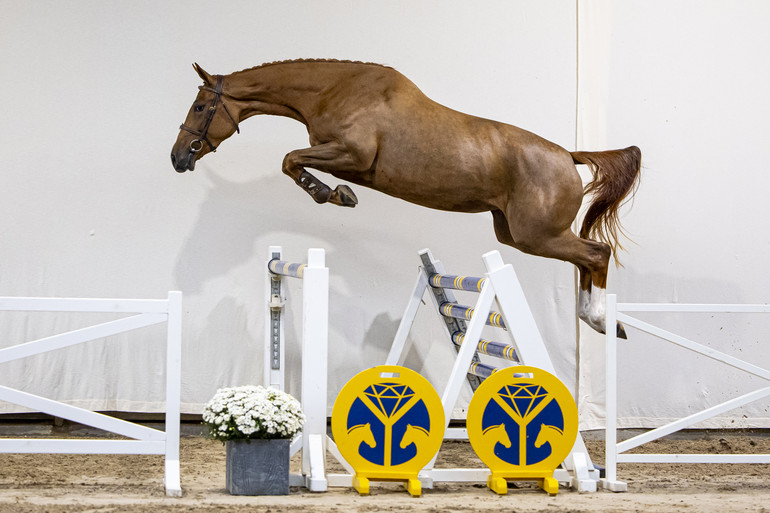 Panola WS is one of the three exciting daughters of Aganix du Seigneur presented in the collection for Tuesday 10 October 2023. Photo © DigiShots.
All the auction horses have a recent vet check of Dierenkliniek Wolvega and all details can be found on the auction website. The veterinary team of DK Wolvega will be present during the auction to provide more information regarding all the horses as well.
The horses will all be presented in the presentation, where 18 horses will be presented by loose jumping and 7 under saddle. VIP tickets are still available and you can order them easily online via the auction website.
---
Program The Youngsters Auction
Tuesday 10 October 2023
04.30 PM CEST: Presentation Jumping 3- & 4-year-olds
07.00 PM CEST: VIP Dinner
08.00 PM CEST: Start Auction
Livestream: ClipMyHorse.TV
Waaij Stud
Geerenweg 2
3755NM Eemnes
The Netherlands
More information:
Peter van der Waaij +31 6 23412073
Jasper van der Waaij +31 6 50879021
Biba van der Waaij +31 6 31262609
info@theyoungsters-auction.com
---