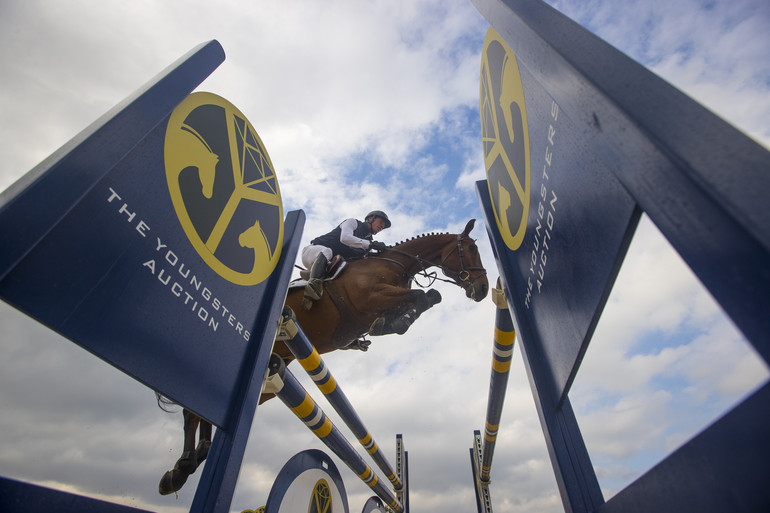 The 7th edition of The Youngsters Auction is ready to take off! From now on, the auction horses are available for trials – the auction takes place on Tuesday 23 May. Photo © DigiShots.
The 19 carefully selected 5- to 7-year-old showjumpers of the collection of The Youngsters Auction are from now on available for trials. On Tuesday 23 May, the horses will be auctioned live at Waaij Stud in Eemnes, The Netherlands and at the same location, the auction horses can be tried in the next two weeks. "We are proud to present some exceptionally talented young horses with the talent to go all the way in sport", organizer Peter van der Waaij states about the 7th edition of The Youngsters Auction.
On Tuesday 23 May, The Youngsters Auction celebrates its 5th anniversary with a spectacular collection of horses. During a live auction full of entertainment, VIP dinner and a fantastic ambiance, the 19 horses will be auctioned.
The auction collection consists of some outstanding talents. 5-year-olds with all the ingredients for the sport, some 6-year-olds with international experience and 7-year-olds ready to step up their career. Check them all out on www.theyoungsters-auction.com and book your appointment for trials now.
---
Trials
From Monday 8 May to Monday 22 May
Waaij Stud
Geerenweg 2
3755NM Eemnes
The Netherlands
Auction
Tuesday 23 May 2023
From 04.00 PM CEST
Waaij Stud
Geerenweg 2
3755NM Eemnes
The Netherlands
info@theyoungsters-auction.com
Peter van der Waaij
+31 6 23412073
Jasper van der Waaij
+31 6 50879021
Biba McCaul
+31 6 31262609
---