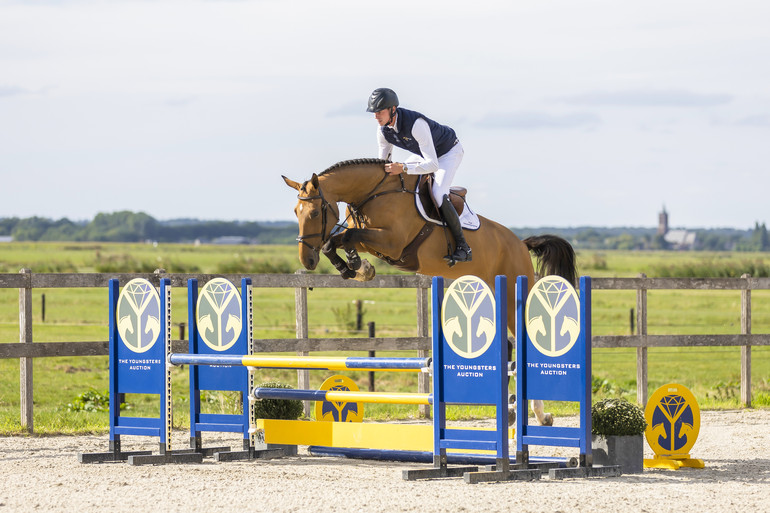 The Youngsters Auction includes high quality 3-year-old showjumpers. One of the exceptional horses is Oeh-Lala-Rosa, who already shows her incredible talent under saddle. Photo © FotoTrailer.
For their 6th edition, the team of The Youngsters Auction has put together a high quality group of 23 3-year-old talents, to be auctioned coming Tuesday 11 October. Auctioneer Louis De Cleene will be leading the auction and both live and online bidding will be available. "We have already had worldwide interest for this exciting collection and we are much looking forward to Tuesday!", Peter van der Waaij states on behalf of The Youngsters Auction.
After a successful live auction of ridden sporthorses in May, for this edition The Youngsters Auction has fully focused on talented 3-year-olds. They are ready to start their sports career and in just a few months, they will be able to go to shows. "The auction of 3-year-olds is always very interesting to follow since these horses are at the beginning of their career. To see that achieve great results in the years to come, is very exciting", Peter van der Waaij states. "Since 2018, we have been organizing The Youngsters Auction and many references have already come through. A great number of these success horses started as 3-year-olds in our auction."
Live presentation & auction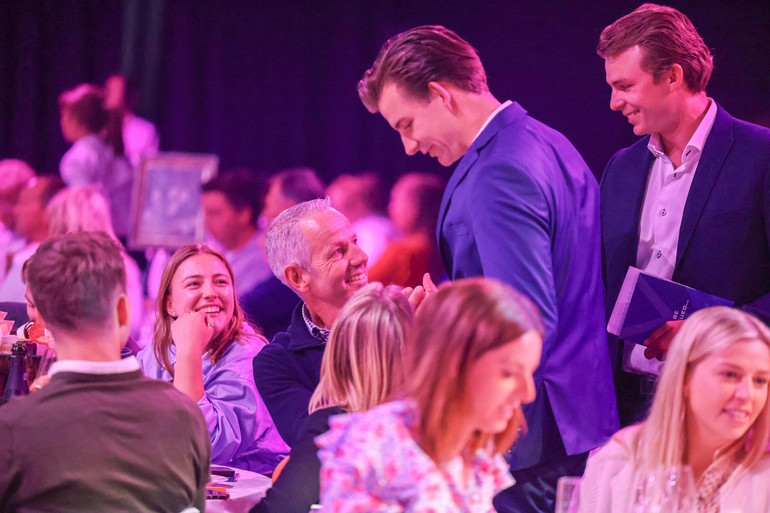 A unique atmosphere is one of the trademarks of The Youngsters Auction. For Tuesday 11 October the VIP is already sold out, but public entrance is free. Photo © Eva van den Adel.
To give everyone the best impression, the auction horses will all be presented in the live presentation on Tuesday, starting at 05.30pm. The presentation will be open for guests and will also be streamed at ClipMyHorse.TV. At 07.00pm the VIP dinner will start and from 08.00pm, Louis De Cleene will start auctioning the 23 horses.
"Our VIP is already sold out, but there is free public entrance for everyone who likes to come. Everyone is welcome to experience The Youngsters Auction and hopefully return home with a promising new talent!"
All the information about the auction horses can be found on the website – including the x-rays and veterinary reports. On the auction day itself, the veterinarians of Veterinary Clinic Wolvega will be present to provide all veterinary information about the auction horses.