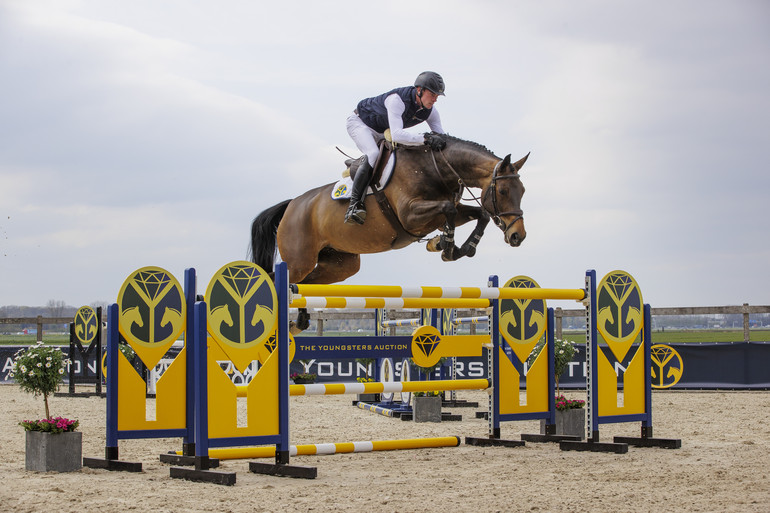 The 7-year-old Grandissimo (Cornet Obolensky x Quidam de Revel) is bred out of 1.60m winner Nelypso Z of Edwina Tops-Alexander and is a great talent herself. Photo © DigiShots.
Founded in 2018, The Youngsters Auction celebrates its 5th anniversary this year and on Tuesday 23 May, the auction is back with an exceptional collection. A total of 19 showjumpers in the age from 5- to 7-years-old have been selected for the live auction at Waaij Stud in Eemnes, The Netherlands. "It is hard to believe it has been five years since our first ever auction; we are proud to present this collection for our 7th edition", states organizer Peter van der Waaij.
"Once again, we have fully focused on horses with the potential for the international sport and hopefully Grand Prix level. Our 5-year-old group consists of some striking talents, standing at the beginning of their careers. The level of our 6-year-olds is higher than ever before; we believe multiple of these horses could go all the way in sport. The 7-year-old category is a very interesting group as well; varying from experienced competition horses and diamonds in the rough, ready to start their international careers", Peter van der Waaij explains on behalf of The Youngsters Auction.
Trials start on Monday 8 May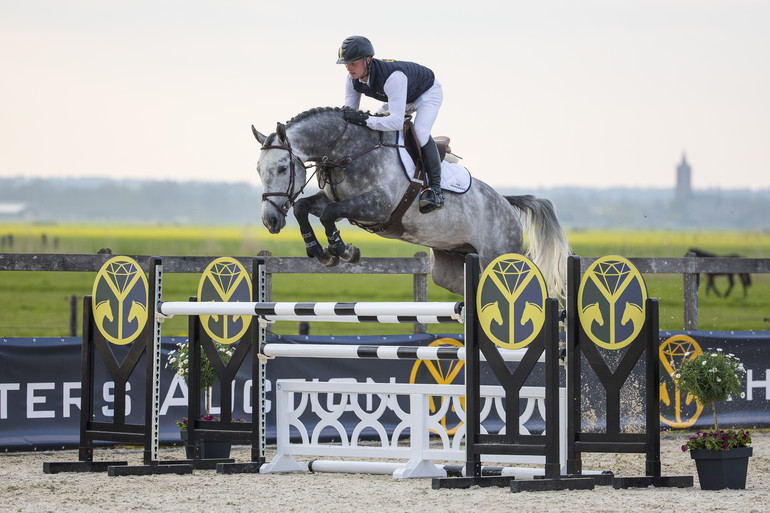 Atlantis Z is an exciting 6-year-old stallion by Aganix du Seigneur out of the sister of Escape Z and Untouchable. Photo © DigiShots.
From Monday 8 May, all the auction horses are available for trials at Waaij Stud in Eemnes, The Netherlands. The live auction takes place on Tuesday 23 May 2023, with both live and online bidding available. VIP tickets are now on sale at www.theyoungsters-auction.com.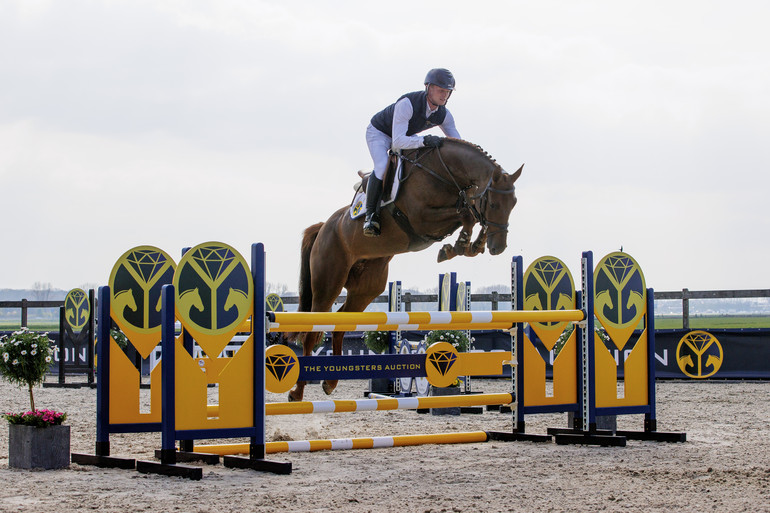 The 5-year-old mare Nausikaa Eickenrode jumps in a similar technique as her sire Etoulon VDL and is a modern athlete. Photo © DigiShots.
The collection consists of 19 showjumping talents with outstanding pedigrees and huge potential as a sporthorse. The Youngsters Auction offers offspring of great sires like Emerald, Diamant de Semilly, Aganix du Seigneur, Berlin, Grandorado TN, Cornet Obolensky, Kannan and Verdi TN. Many of them were bred out of outstanding damlines as well; for instance out of the damline of Authentic, of Untouchable and Escape Z, of SFN Zenith and a direct daughter of 1.60m winner Nellypso Z.
"We believe that we present an exclusive collection of talent. As always, our main objective is to make our worldwide customers happy and to make sure they get the best horse to pursue their goals in showjumping. This collection varies from horses that already have international experience to horses that stand at the beginning of their career, all with the talent to match", says Jasper van der Waaij of The Youngsters Auction.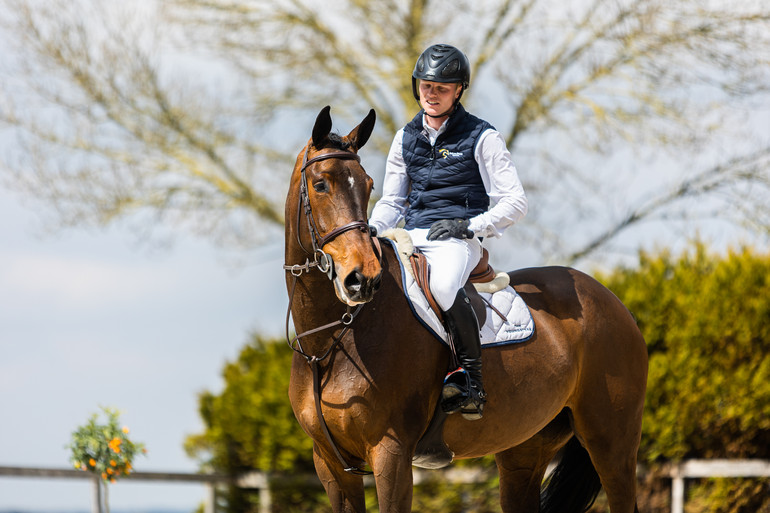 Dutch top talent Hessel Hoekstra was one of the riders to present the horses of The Youngsters Auction. Photo © DigiShots.
Some highlights of the collection are the 7-year-old mares Grandissimo (Cornet Obolensky x Quidam de Revel), who jumps with huge ability, and Lalmerette (Verdi TN x Chellano Z), who stands out for comfort, scope and mentality. Or the 6-year-olds Madarena (Hernandez TN x Celano), who has an impressive FEI record already, and the striking stallion Atlantis (Aganix du Seigneur x Quinar) with potential for sport and breeding. Some 5-year-old eyecatchers are for instance Nemerald (Emerald x Nimmerdor), who impresses with scope and looks, and Nausikaa Eickenrode (Etoulon VDL x Indoctro) – a diamond in the rough, but a true modern athlete.
Recent vet checks by Veterinary Clinic Wolvega
All auction horses have been recently vetted by Veterinary Clinic Wolvega and the x-rays and veterinary reports will be published shortly. In addition, the veterinarian team of Wolvega will be available for everyone's question on the auction day on Tuesday 23 May at Waaij Stud in Eemnes, The Netherlands.
Trials
From Monday 8 May to Monday 22 May
Waaij Stud
Geerenweg 2
3755NM Eemnes
The Netherlands