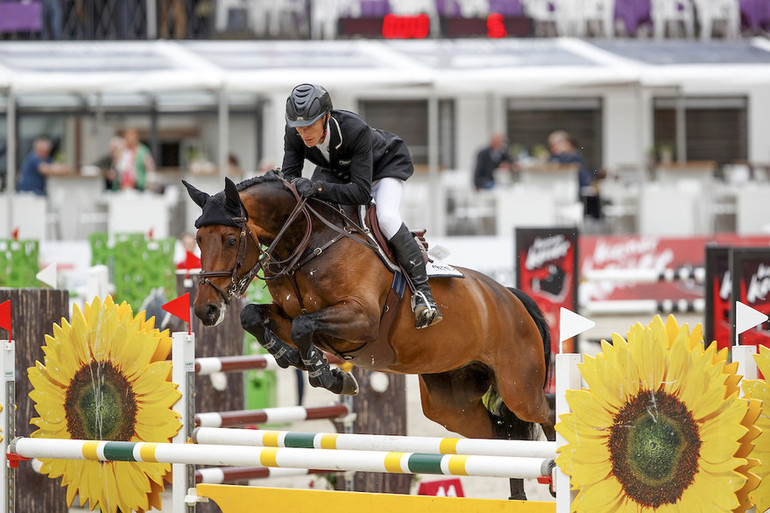 Fia Colada with Alexander Zetterman in the saddle. Photo (c) Sportfotos Stefan Lafrentz/www.sportfotos-lafrentz.de.
Sweden's Alexander Zetterman has sold the 8-year-old mare Fia Colada (Diarado x Chiquitin La Silla), and the talented youngster will in the future be seen under Kevin Staut.
"We've had Fia since she was 6-years-old, she was bred by Jeroen Dubbeldam and we bought her from Ecurie FAPE together with our partner Mats Håkansson," Zetterman commented to World of Showjumping. "Last year she had an amazing record, among them a second place in the Nörten-Hardenberg Youngster Tour Final. We hope this very competitive mare will continue to add a lot more ribbons and ranking points for Kevin Staut this year."
---
Text © World of Showjumping // Picture © Sportfotos Stefan Lafrentz/www.sportfotos-lafrentz.de