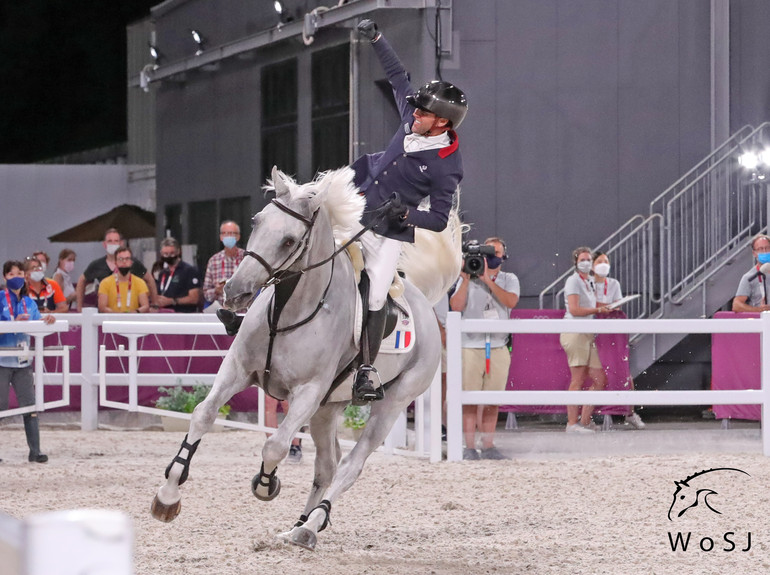 Simon Delestre and Berlux Z at the Tokyo Olympics. Photo © Jenny Abrahamsson for World of Showjumping.
Simon Delestre and the 10-year-old Zangersheide gelding Berlux Z (Berlin x Major de la Cour) part ways, the French rider announced on his official Instagram profile on Monday.
Delestre and Berlux Z were the reserve combination for the French team at the Tokyo Olympic Games, impressing when they stepped in for the team competition – delivering two outstanding rounds with only a single time penalty in each. The pair has also recorded several top five finishes all the way up to five-star Grand Prix level.
On his official Instagram profile, Delestre wrote: "There are destinies like that of a horse and a rider that meet. You never know what the outcome will be, and for my part, I have already had the chance to meet many talents. The two years shared with Berlux have been exceptional. He had an incredible development towards the Olympic Games where he jumped in an exceptional way. But our paths will now go separate ways. These are very difficult times which are also part of high-performance sport. Thanks to the Hochstadter-family for their trust for so many years and with whom we continue to build for the future. Thanks to you Berlux for everything you have been able to give me. I wish you the same complicity with your next rider. Goodbye and have a good journey my friend!"